My boys were all home for Easter weekend which is a first since they were tiny as they are usually at their Dad's but this year it was my turn at last. I was very excited about them all being home at the same time but as always the time whipped by too fast and went in a blur of cooking, washing up and comings and goings.
It was my birthday on Easter Monday too so I was spoilt with both chocolate and lovely gifts. I find that the older I get the more embarrassed I am about being the centre of attention so the actual day was spent preparing for a meal with friends in the evening and a glass of champers in the sunshine in Anne's garden with Jan and my Mum.
I had some lovely, lovely gifts but the piece de resistance had to be the lovely bag my sister made for me...
blowsy and rosy on one side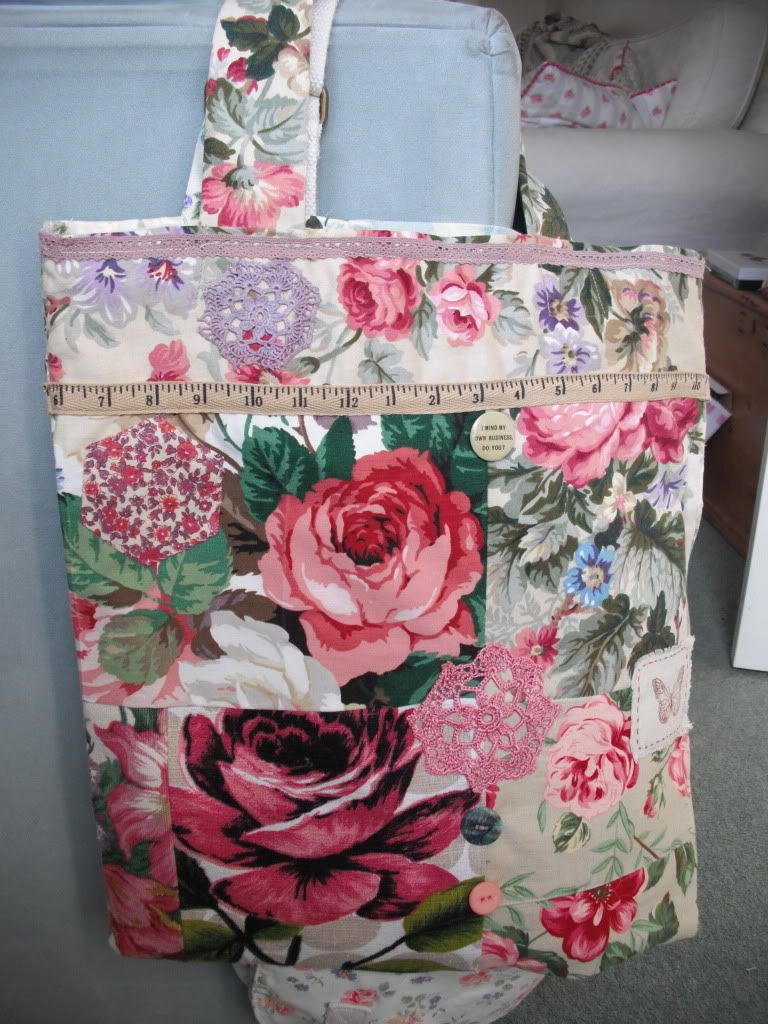 cool and ethereal on the other
and more bag love from the boys in the form of a CK satchel.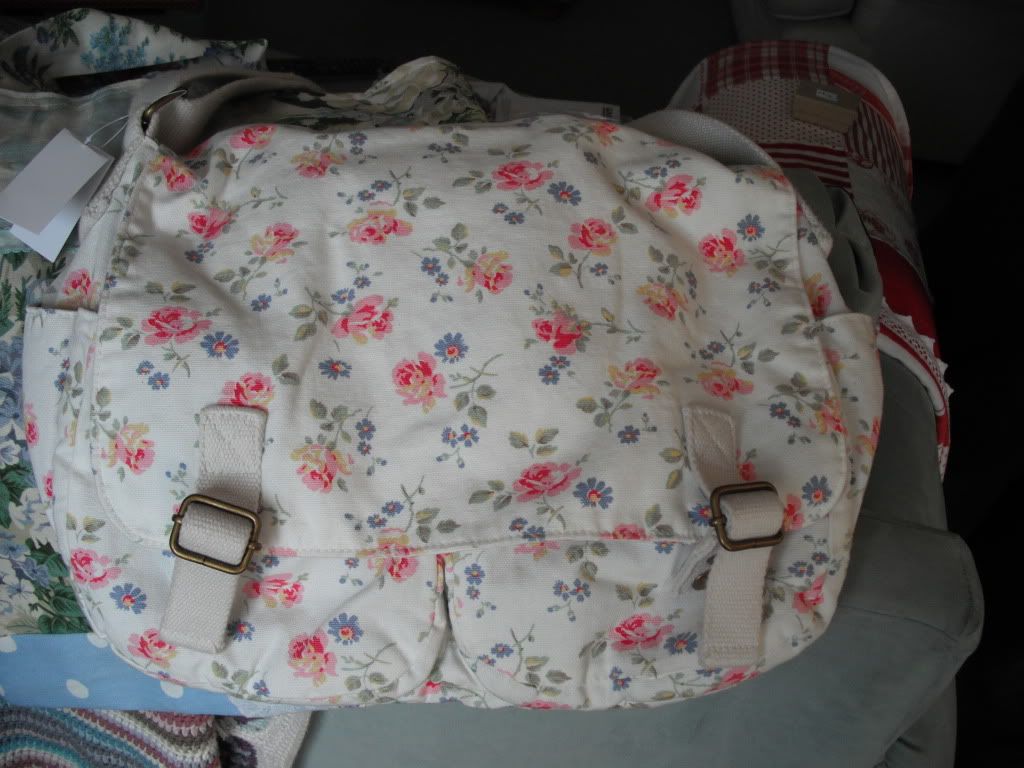 I'm spoilt for choice!
Jan bought me this lovely felted bowl from the lovely gallery on South Street that Anne posted about
here
I have to thank HRH for the extra day off yesterday. I think most people would agree that it was a perfect wedding and I felt a swell of British pride at the sheer majesty of it all and the understated elegance - what a gorgeous family the Middletons look. Thanks to being glued to the telly my feet got a much needed home pedicure - don't know what the Queen would think if she knew I had my feet stuck in a bowl of water (rose scented, mind you) during the ceremony - best not tell her, methinks. Then, still in my pjs I managed to finish the quilting on the eiderdown quilt I started an age ago. I just tied each corner of the squares.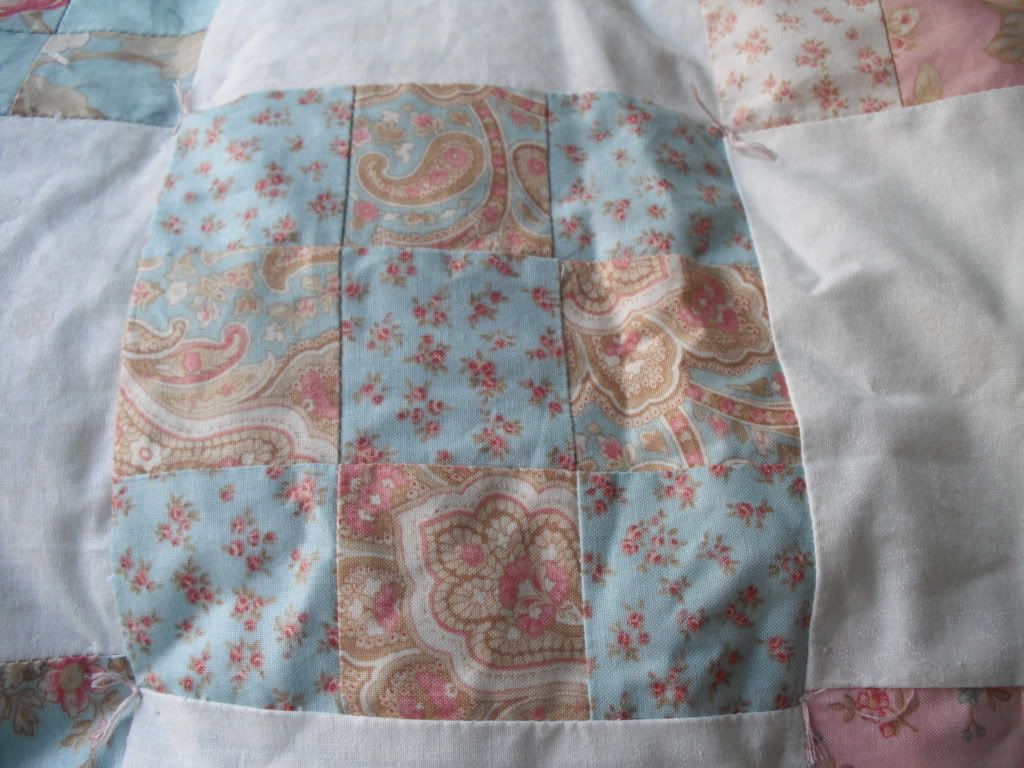 Now I just have to edge it all and then I can call it complete ... at last!
The wedding quilt is finished and ready for the big day next Friday, edged with Moda spotty fabric all the way round and backed with a king size sheet. I ditch quilted round each square and then quilted inside the white squares to add a little detail. I wanted to keep it fairly simple as there was enough pattern going on I felt, even though it's just black and white
T for Troy, the groom and M for Marijke, the bride and two simple embroidered hearts around the centre square.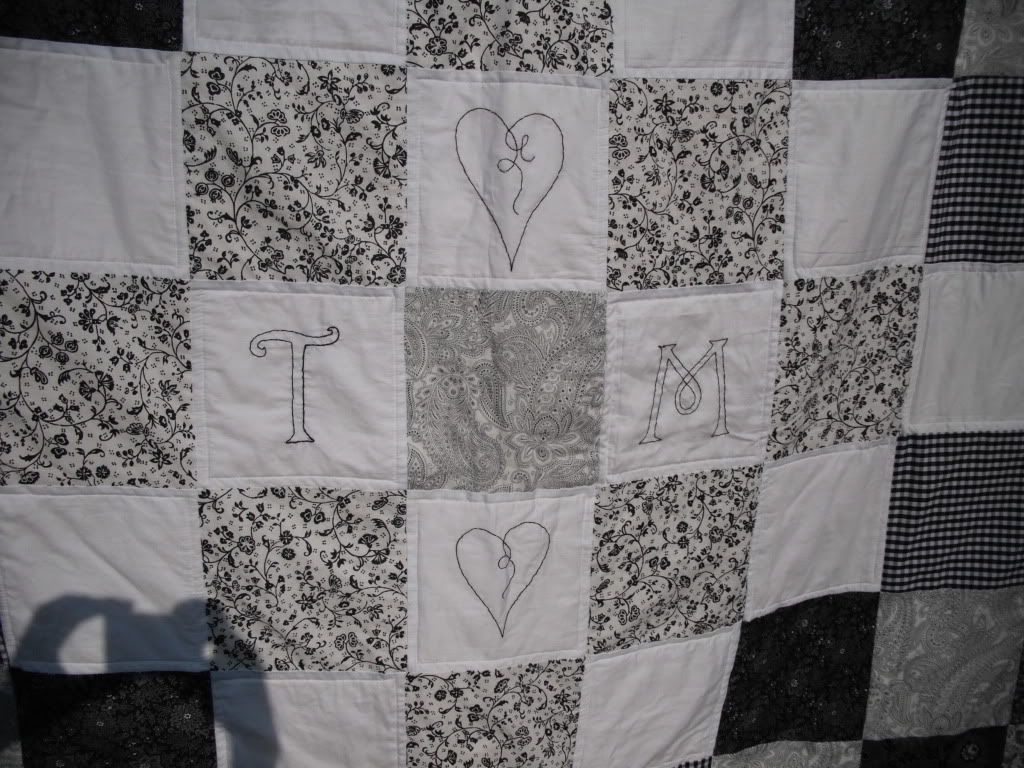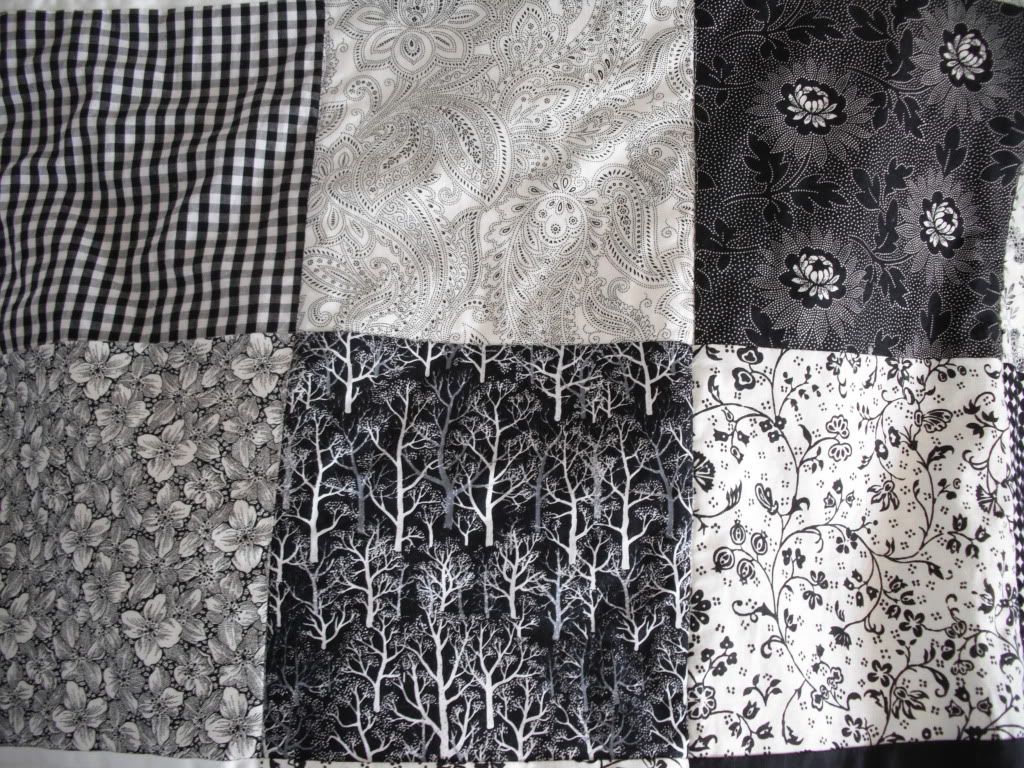 I've also used up a lot of my cotton yarn to make this cot blanket. I scared the bejesus out of my eldest son by telling him it was for his first baby!
It's just single trebles (US doubles) in lines and edged with two rounds of single crochet to finish it off. I did enjoy putting the muted colours together.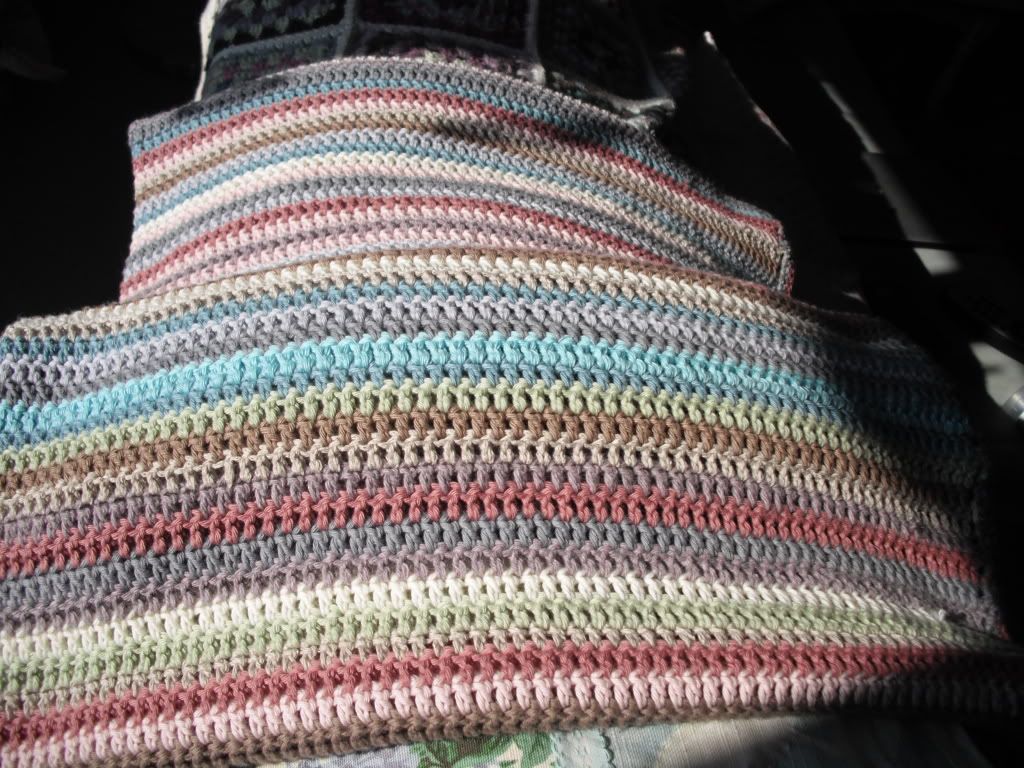 The sun is shining, the washing is blowing on the line and the garden is beckoning me after a day spent inside in front of the telly yesterday.
Wishing you all a happy and healthy weekend and more than a little drop of sunshine and mirth to boot.
Jules
x