I'm getting a little insight into what my life will be like when I am retired - at the age of about 99 at this rate - life is slow, things are taking a lot longer than usual and my mental faculties are not that sharp. I blame the codeine but maybe it is just me these days!
Daytime tv holds no appeal but it has been on 'for company' and I have managed a couple of little creations so far.
I had a lot of grey cotton that I didn't know what to do with so made up this little cushion, lined it with some lovely raw silk I picked up at a car boot sale last year and finished it off with some mother of pearl buttons. Anne declared it 'very boudoir-ish' - I think it was a compliment :)
In the spirit of 'using things up' I made this little crochet bag from some leftover pink cotton.
It's sweet but totally not worth the time taken to make it.
Lastly, whilst watching disc 2 of Downton Abbey I made up this little crochet bowl, being inspired by the little
amigurumi owls
I made for Michael (which he loves, loves, loves and wants to learn to make himself - woohoo).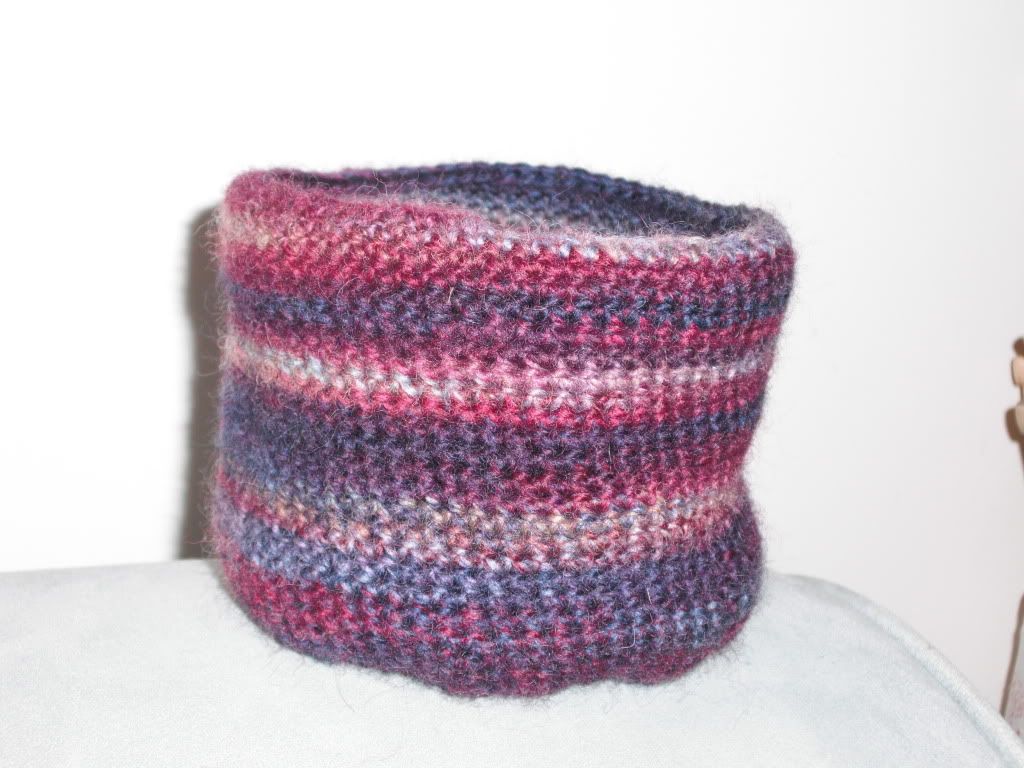 It's sitting in the washing machine now waiting for some company to be felted. My knees are looking similar in colour in fact. I might have to dig out some of my other pure wool odds and ends and make another one whilst watching disc 3.
It's a grey day here, feels like a Sunday but so has every day this week. I do have lots of lovely flowers to cheer me up though - daffs, tulips, roses and lillies - lucky girl, am I.
Wishing you all a crafty weekend.
Jules
x