In order to blow some of the cobwebs away and make the most of the sunshine (intermittent though it was) I headed to Sandsend with a friend to take a walk on the beach and collect stones for her collection. As we drove up onto the moor the sky darkened and the rain started to spit but it was so windy the rain clouds were blown away by the time we got there.
The beach was quite crowded considering the brutal wind but determined dog walkers and intrepid parents bundled up against the cold while children danced in and out of the waves in their wellies and built sand castles.
We had a quick look round Wild Hart
Before heading into the pub for a warming bowl of home-made leek soup - just the ticket
I had planned to get out in the garden when I got back but my frozen nose and hands changed my mind! I'm away to Finland tomorrow where the forecast is lows of -16 C and highs of -2 C so I shouldn't complain and it was so good to have some fresh air.
Work has been very demanding this past week so I've done very little in the way of crafting but did want to show you some little Amigurumi birds I've been making.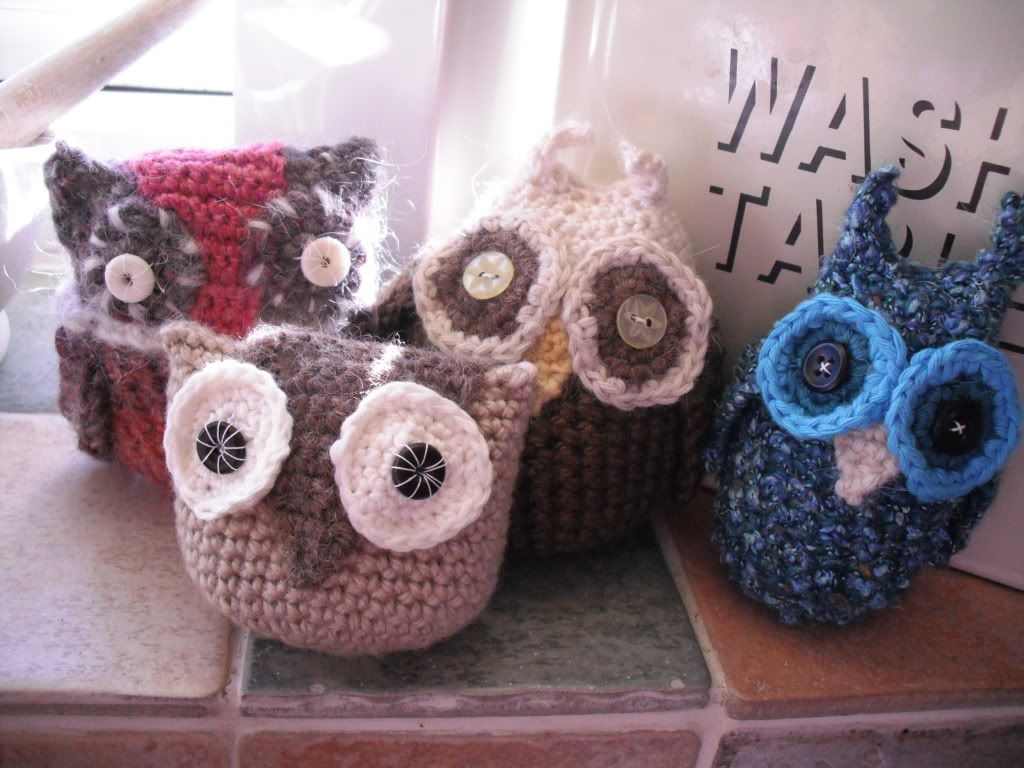 They are winging their way to a new home at the moment so I hope they'll make it OK. They should do - they are wise young owls after all.
Hope you've had a great weekend.
See you next week.
Jules
x