Big sis and I were up way, way too early for a Sunday morning but we'd decided to head to car boot pastures new - Whitby. It was well worth it. With the promise of a heat wave ahead of us we thought we have better get cracking so we could enjoy the rest of the day in the garden but as we headed over the moor the clouds were gathering and it looked decidedly stormy. Over the other side of the moor things were different and the sea was glistening in the distance.
There were lots and lots of sellers and buyers from far and wide - overheard one couple setting up with the dear lady wife saying to her long suffering husband 'now if it's not priced, DON"T GUESS' and another lady complaining at length about all the 'foreigners' (not from Whitby) 'coming here, telling us what to do and what we should be asking, throwing their weight around willy-nilly.....' and on and on she went much to our amusement.
Buying got off to a slow start as the first stall we came to had some lovely things for sale but no owner in sight. We hovered, and waited, took off further down the field, looking back to check on the seller's whereabouts and when she finally appeared she declared the lovely cloth that Anne wanted to buy as not being for sale!
It was really warm and we were starting to flag when I thought Anne was going to pass out with delight at the sight of this beauty
Now even I might be persuaded to take to camping if this was my mode of transportation.
Among my purchases were this lovely blue glass dish to replace the one that broke the day before
I loved the colours of this old dish
and despite having more buttons than some haberdashers I couldn't resist adding to my collection with this assortment of old buttons


So after all that shopping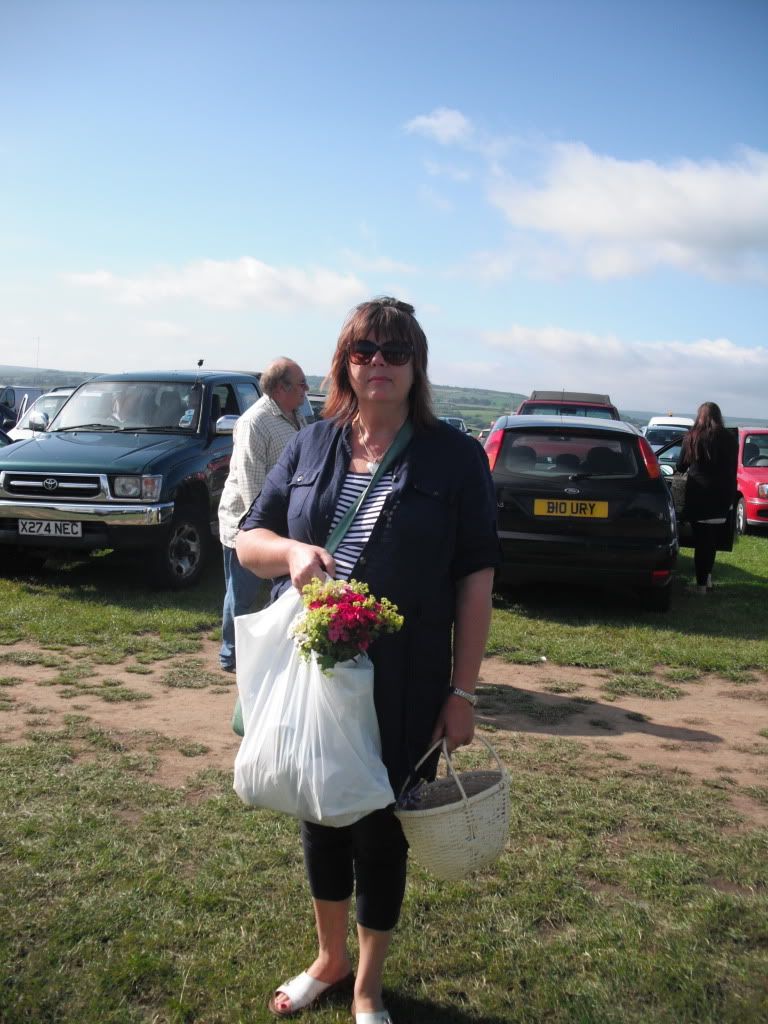 Anne with her bargains and 20p shopping basket
and an early start we felt that this breakfast was very well deserved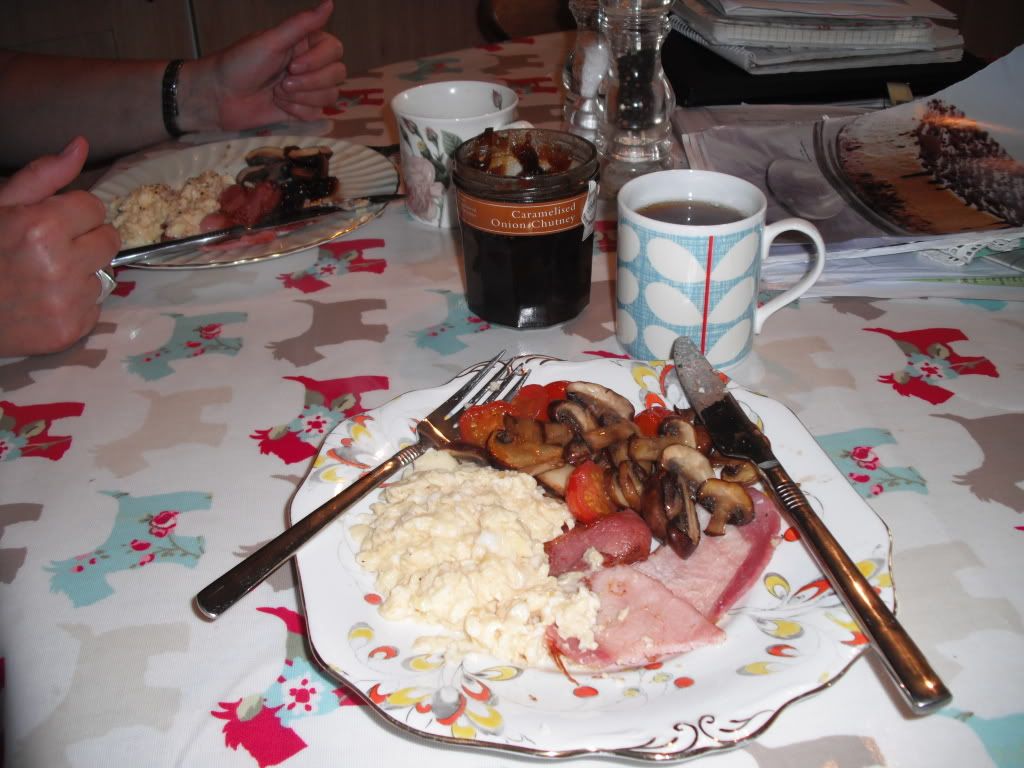 It was so hot that I just had to spend the rest of the day in the garden reading and not doing very much at all. Too hot even to crochet!
Jules
x