Time as been at a premium just lately and I was putting myself under a bit of pressure to make a couple of birthday presents. I fondly thought I'd have loads of time during my week off..... ha ha ha haaaaaaaaaaaaaaaaa.
Michael's jean bag has been much admired so I thought I'd make one for his lovely boyfriend, Andrew for his 21st birthday. I used a pair of my eldest son's old black jeans, an old Paul Smith shirt, some grey shot silk I got from a car boot sale last year and a teeny, tiny piece of fabric I bought of eBay (not realising how small it was so I had to use it carefully). I had to present it to him unfinished and then whip it back off him so I could add the embellishments. I could have finished it on time had it not been for some very crappy quality cotton which kept breaking in the machine (along with several needles too so maybe my machine is sick...)
Front
Back
Little card pocket
Phone and wallet pockets
He liked the unfinished version - hope it still likes it.
Lacking the energy to do much else on Sunday after reclaiming the house and garden and doing a bazillion loads of laundry, inspired by the beautiful bag my sister made for my birthday I managed to rustle this little bag up for my friend's 40th birthday. It's pretty eye catching - just the job for the lovely Summer evenings.... I'm sure we'll have some more soon...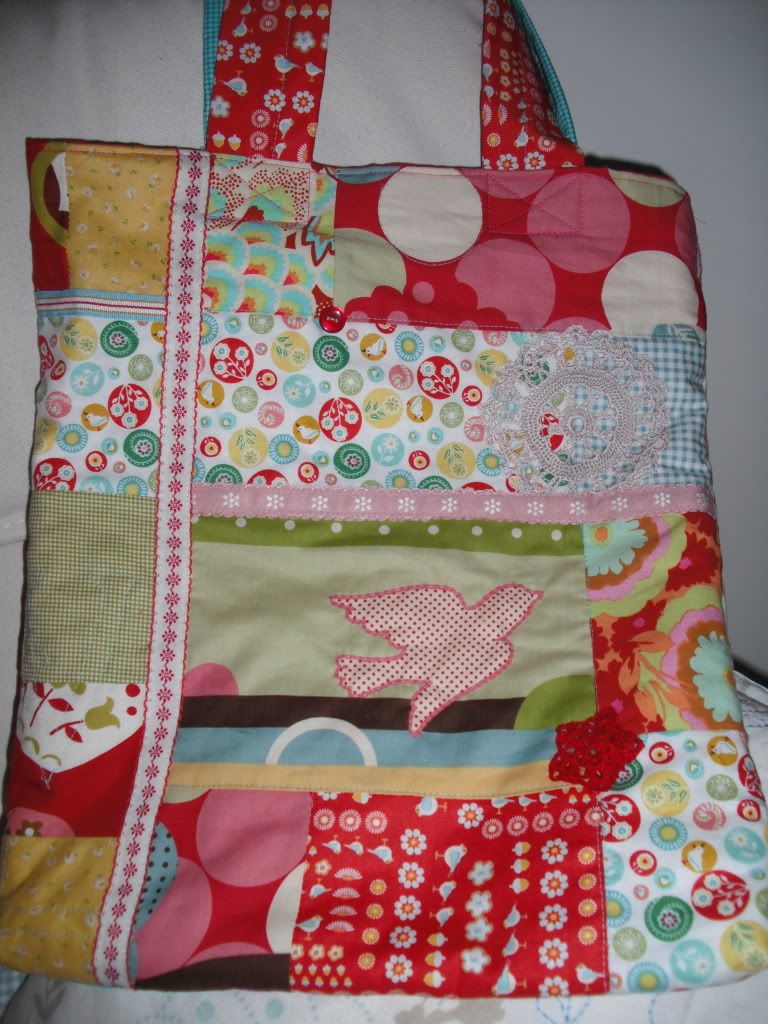 I added an interpretation of the Swedish flag (yes, she's Swedish!)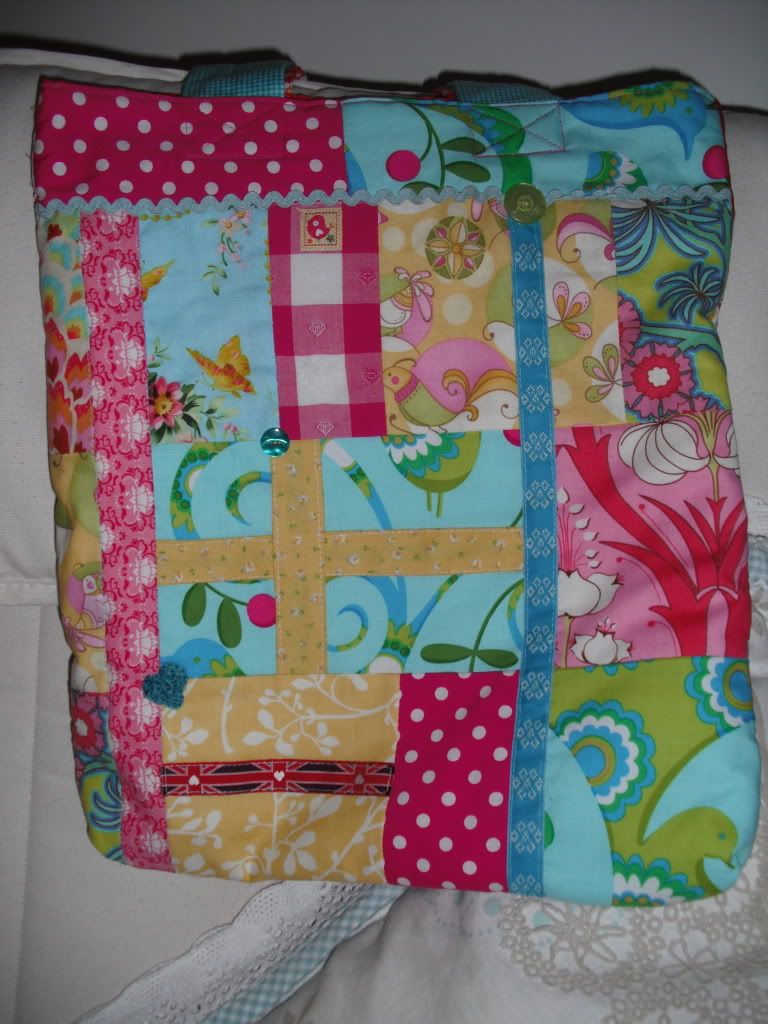 and some bits and pieces of crochet and a few buttons
and a little pocket inside for her phone
I'm happy to say that she was very happy with her gift.
And remember, never buy cheap thread - it is evil and will make you crazy!
Jules
x