Well, the knee ops are over so I have some time with my feet up to look forward to. All went well apart from a rather spectacular bleed in my left knee which worried the nursing staff rather, especially the rather cartoon-like spurt across the room from one of the keyholes! It was a bit like an Itchy & Scratchy sketch without the chainsaw.
I asked the surgeon if I should be worried that he had to draw on my legs to show where my knees were (what kind of training do they get at medical school?) The lovely Malaysian theatre nurse didn't have to shave my legs - I was prepared. No 'Jules Hairy Legs' in that theatre, no sireee, Bob.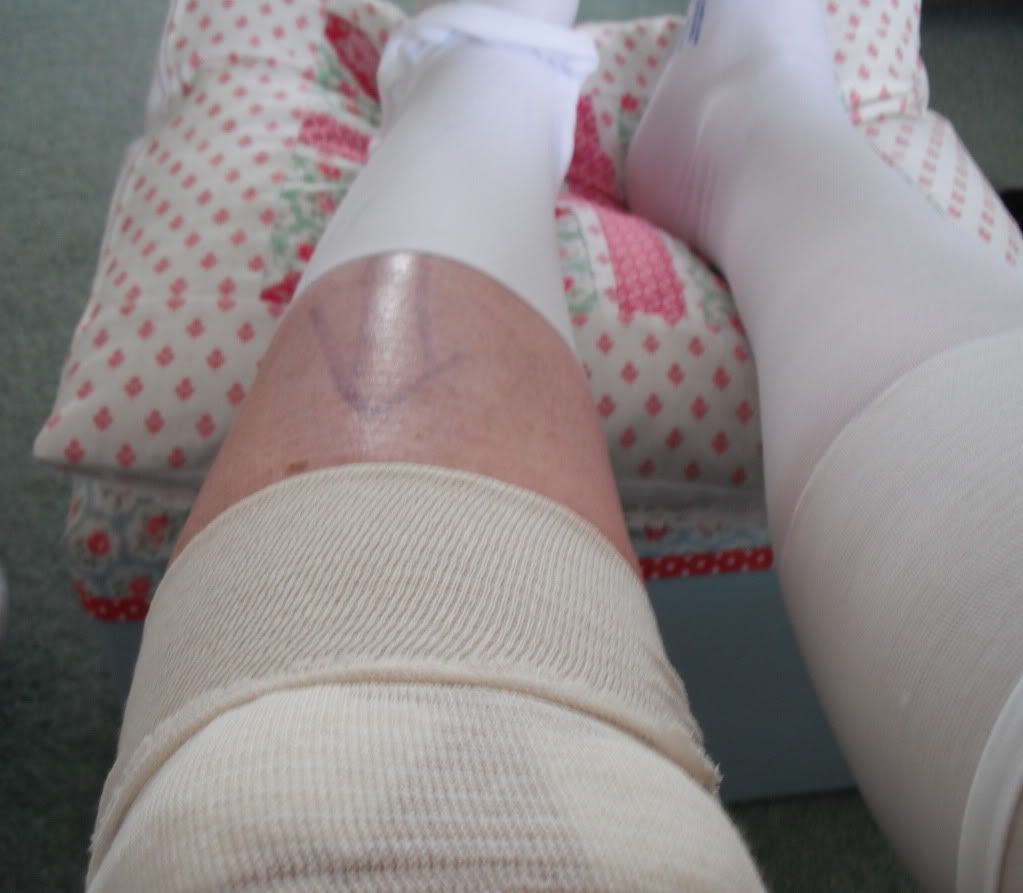 Tubi-grip bandages and surgical stockings - a very sexy look, don't you think?
I was only supposed to be in for the day but had to stay overnight. I finished Stephen Fry's second autobiography (excellent, beautifully written, witty and poignant), managed to make a complete mess of a hat I was knitting on double pointed needles so pulled it all back and will have to buy a circular needle as the stitches kept falling off the dp ones and it was making my blood pressure go up. Not good when you are being monitored every 30 minutes!
So, I have some time off, am not logging on to my work laptop and have already completed one crochet cushion cover - not ready for a reveal but this is one of my Mum's patterns that I managed to finish last weekend.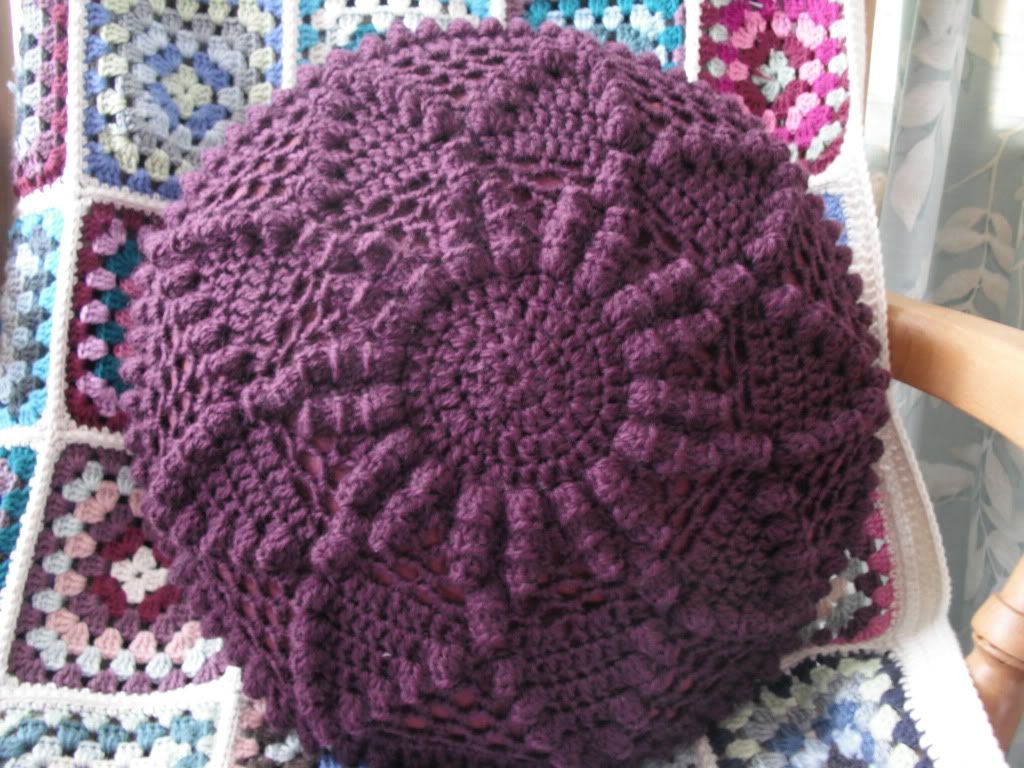 It'll be going into
Anne's
shop or on her website soon.
I have a big box of chocolate Brazils (courtesy of my Mum), a stash of wool, a plan to finally finish my quilt using the tied method as it's too bulky to hand or machine quilt, Stephen Fry's first autobiography, Ian McEwan's new novel, Solar and some of my favourite films to watch - Tea With Mussolini, Love Actually, Meet Joe Black and Cinema Paradiso to name a few.
Life is good.
The wind is blowing furiously here so I hope you've all got your wigs glued on tightly!
Jules
x