It's been a bit of a whirlwind here of late and although I have been busy crafting I just haven't had time to photograph and upload everything! I've been away this weekend to see Michael's graphic design degree show in Kingston Upon Thames. It was fabulous and so nice to be amongst such vibrant and talented young folk - made me feel more than a tad envious and even more old!
I shall share more with you on that in a later post as I've just come back from seeing Elton John in concert at Scarborough's open air theatre (yep, it was a little chilly but worth it) and now I have to pack for my trip to the States tomorrow.... it's all go!
I've just time to share a little project I've had on the go. A little bit of a pick me up for this charity shop find:
aw, poor little thing...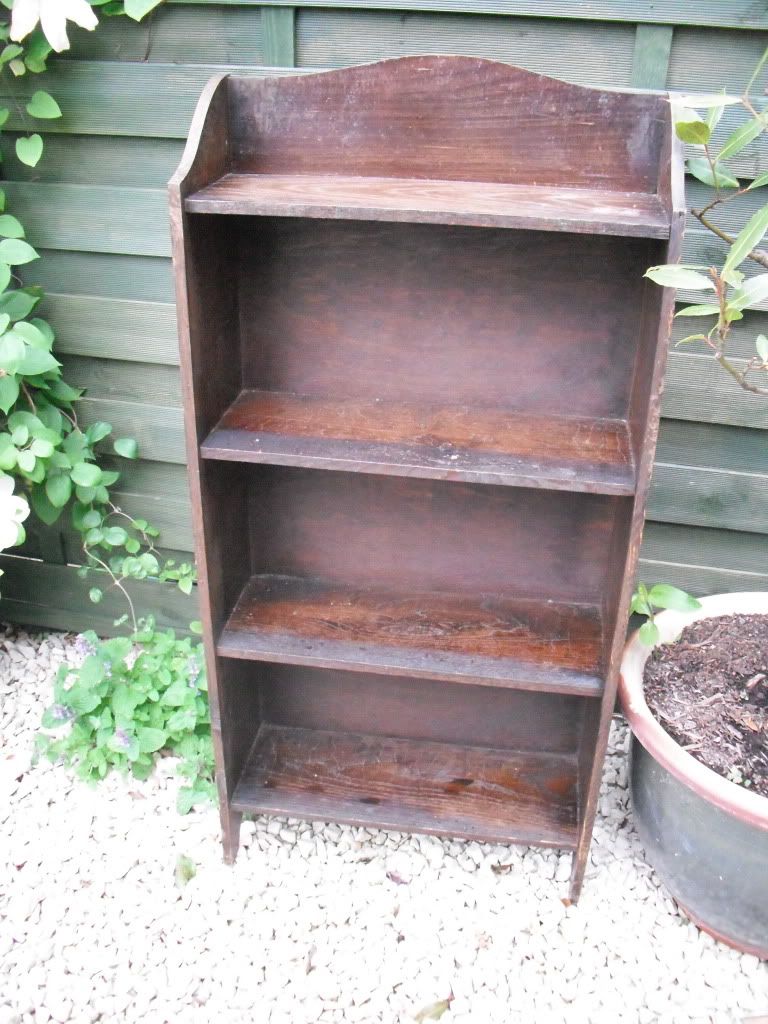 that's better
I couldn't decide what colour to paint it and white seemed a bit boring so I used four of the many tester pots I seem to have accumulated to paint each shelf. Then I waxed them to make the emulsion a little more hard wearing. It will soon house some of my fabric bundles...
Until I return I wish you all a happy, healthy, sunny and creative time.
Jules
x