..my love of crochet and the granny blankets but it's a different story when they are tired babies and a little chilly...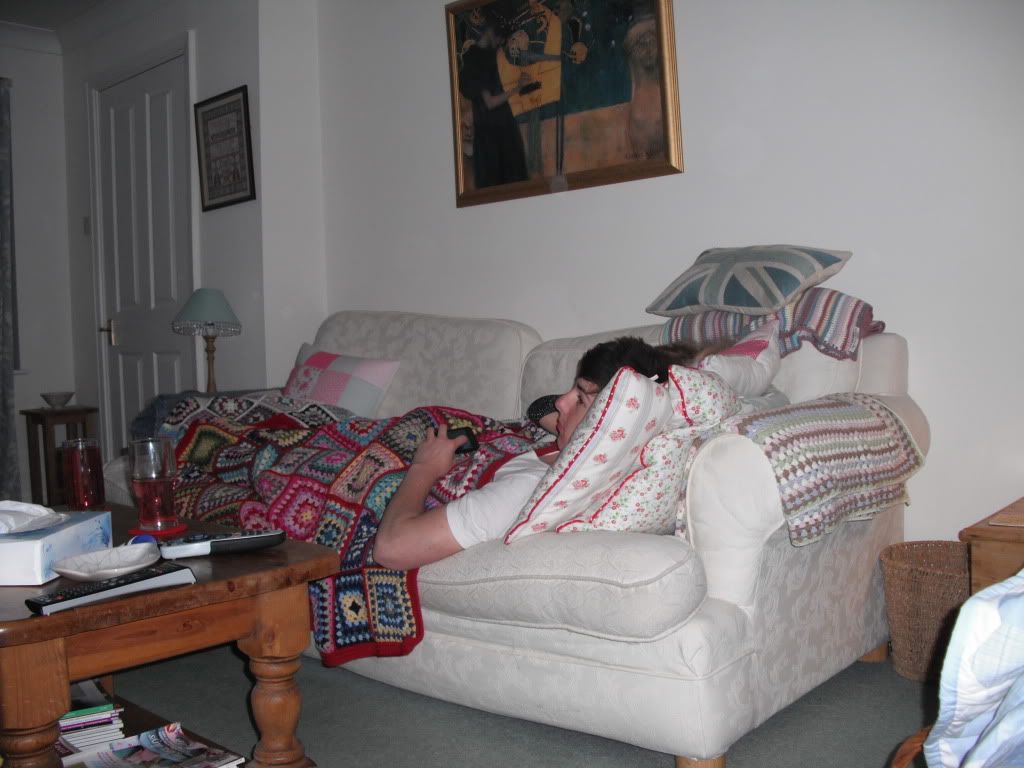 Will and Megan finally convinced that they DO keep you warm even though they are full of holes!
And I'm not averse to putting my feet up now and then either
There won't be much of this going on this week as I am in full on Mummy mode. All my boys and their partners will be here this week - the fridge is groaning, the bank manager is groaning but I am happy, happy, happy!
Jules
x