I was just reading
Vicki's post
about her messy yarn room which brought to mind this fridge magnet I found in Asheville, NC a few years ago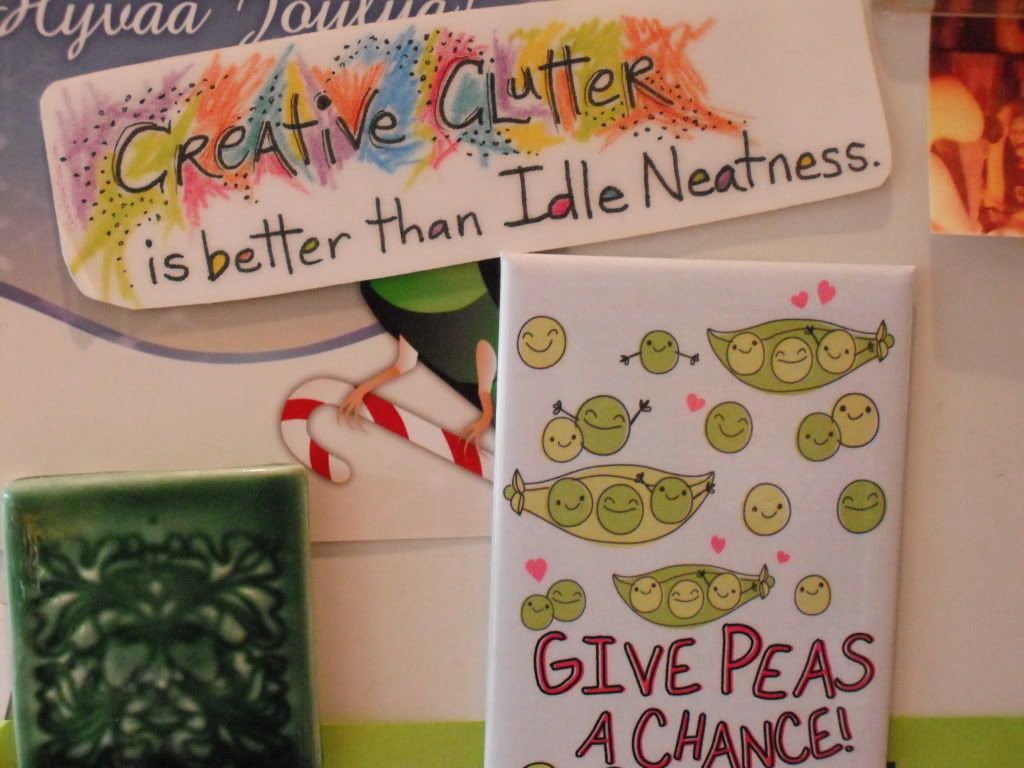 This is so true, don't you agree?
I daren't photograph my dining/craft room at the moment - it looks like it's been trashed by burglars! I was so defeated by it that I didn't even clear it for the return of the prodigals and just closed the door instead. It got back into this state because I had a frenzy of tidying a while back, so much so that when I came to start a new project I couldn't find anything. When it is a bit messy I work better as I know where everything is but it's now to the point where I just can't face it.
The pea magnet was sent to me by my son's girlfriend as she hates peas but she was tempted to taste one of the fresh ones from the garden at the weekend. See, she did... give peas a chance :)
Every now and then I think I should go a bit minimalist and clear lots of stuff away, starting with the fridge magnets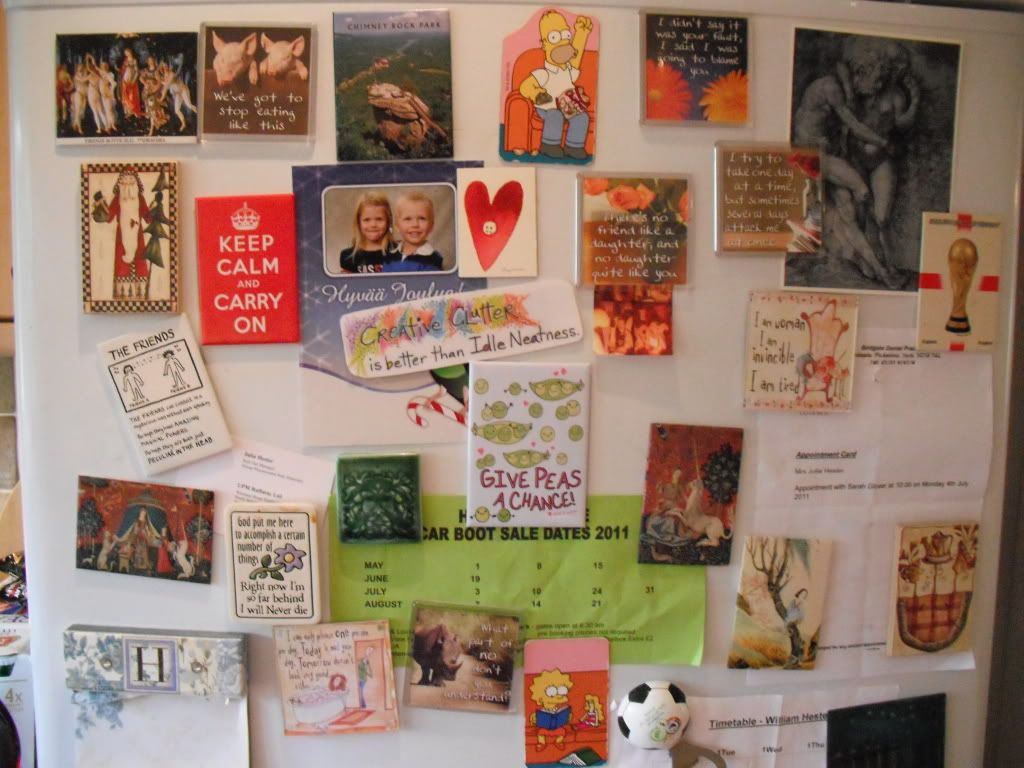 but each one tells a story so I think they have to stay. Maybe I'll start with my clothes mountain.... or then again I might just get my crochet out instead!
Hope your week has got off to a good start. I consider mine a great success as I did manage to get to work... almost on time.
Jules
x