Finally, I can share this with you as I wanted to wait until Michael had handed in all his work for his final degree show. He wanted a knitting project in his portfolio and after a disastrous attempt at knitting with wire (he just wanted a metre high anchor knitted in steel wire 3D style.. nothing tricky) he (thankfully) abandoned that idea as my mock up was, quite frankly, pitiful. So, he asked if I could knit him a piece with some writing in it and sent me a draft of the text and style he wanted.
I was very relieved to find that he was very happy with my first attempt as he only gave me 2 days in which to do it! Kids - pwuh! This is what he did with it...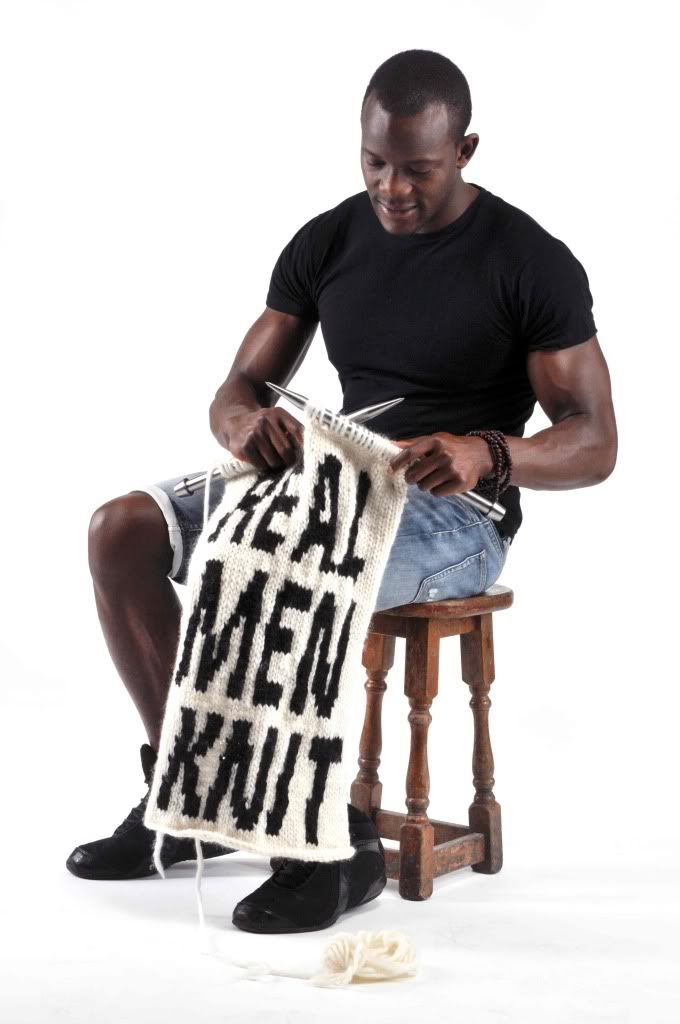 What do you think? Not bad?
The knitting's OK too, for a rush job! He had the needles made out of steel and one of his fashion student friends modelled for him. Kaffe Fassett eat your heart out!
I've been having a slump week - the most I've managed this week is to make a couple more granny squares for an on-going blanket. Maybe the bank holiday weekend will rejuvenate me. I hope so.
Happy nearly Friday.
Jules
x