and there went the 'Summer"! As I write this the sun is actually shining but I have been laid low with a nasty virus I brought back with me from Rio. Their Winter was pretty nice apart from the wind and rain triggered by the earthquake and hurricane Irene in the second week of my stay. Fortunately, no flight disruptions ensued and I got home without incident apart from the inevitable jet-lag.
I did a tiny bit of crochet on the train and plane on the way over but after that the hook and wool stayed tucked up inside my suitcase as the Brazilian team were very welcoming and sociable so much eating and drinking occurred. I did no shopping as the place was very expensive but did manage to get in some sightseeing - a very nice bonus for a work trip.
View of Copacabana from my 23rd floor hotel room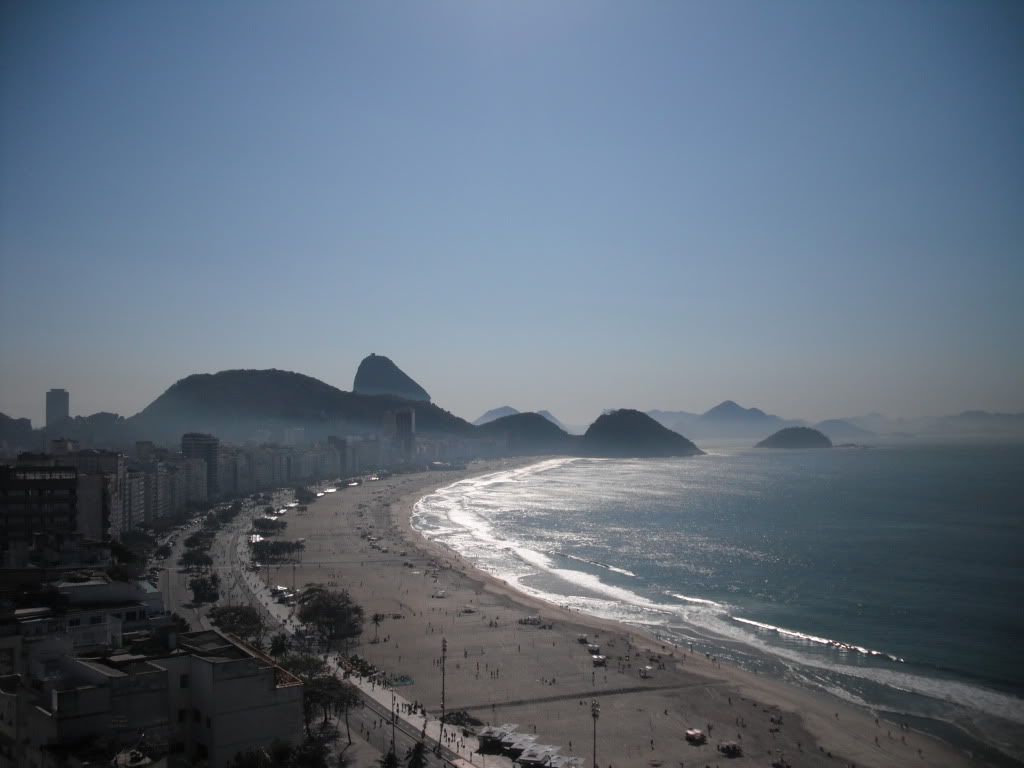 and at sunset - the clouds were gathering and since it was dark by the time we got back from Guadalupe each evening we didn't get much chance to enjoy the beach (I did dip my toes in though).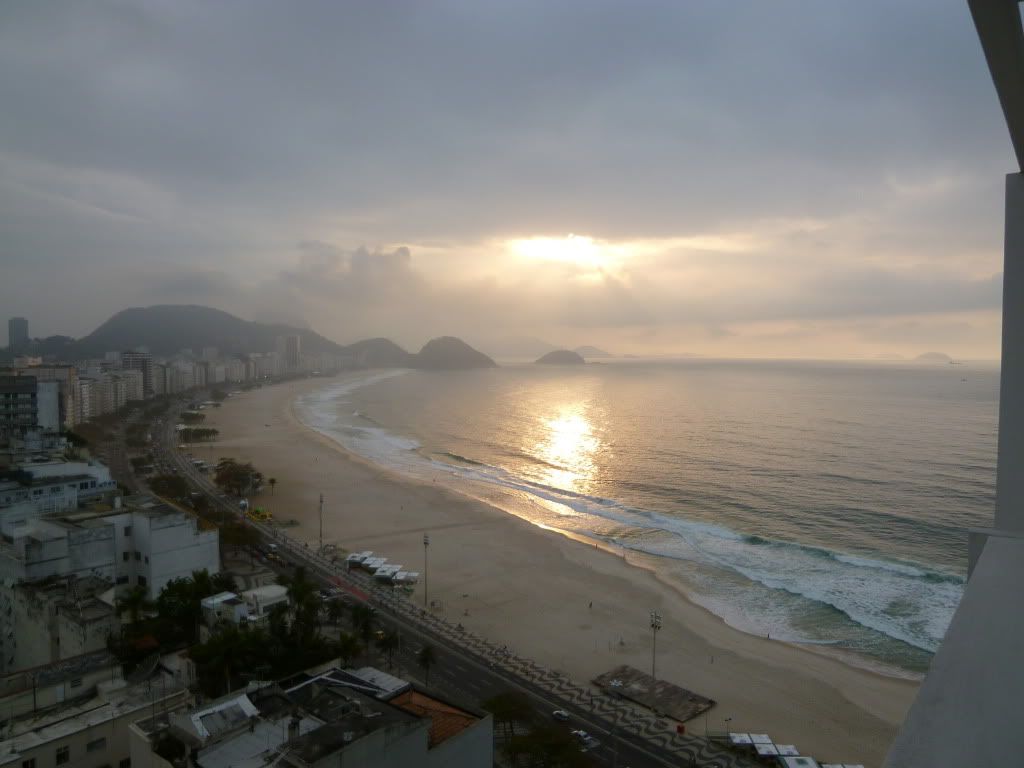 A high rise ride on the cable car up to the top of Sugar Loaf mountain - no sign of James Bond or his enemies fighting atop the cars thank goodness.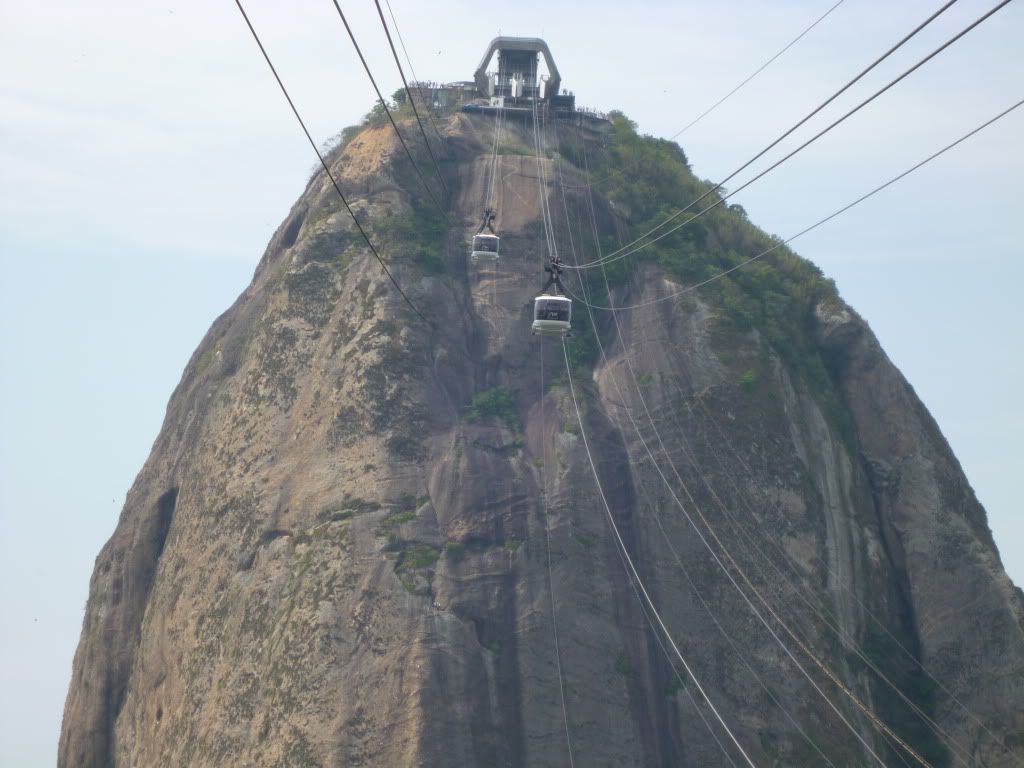 A chat with the big man to see if he could possibly keep the clouds off until we had finished our sight-seeing. It kind of worked - the rain held off but the wind got up so we didn't do the helicopter ride around Sugar Loaf and Corcovado (I was secretly pleased as I had the kollywobles at the mere thought).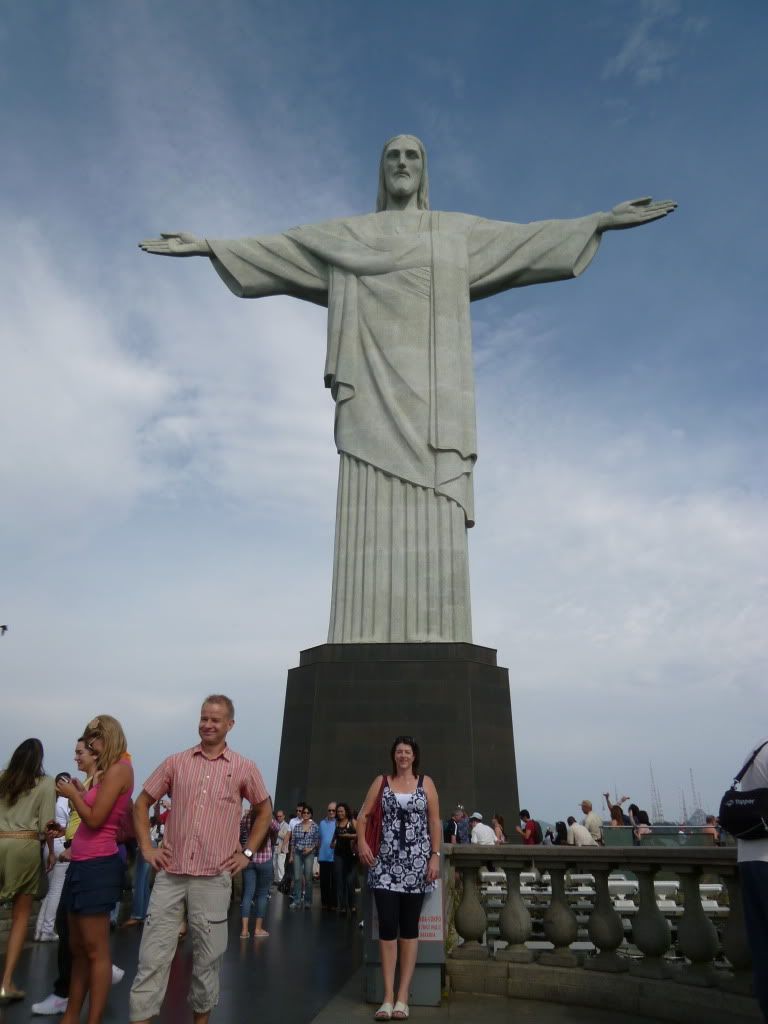 Followed by a mammoth meal complete with 'mixed at the table' Caipirinhas (falling down water to you and me) at Por Cao where the waiters basically fly around the restaurant practically force feeding you various cuts of meat. Suffice to say that after a couple of hours here we all needed a lie down and never made it out that evening!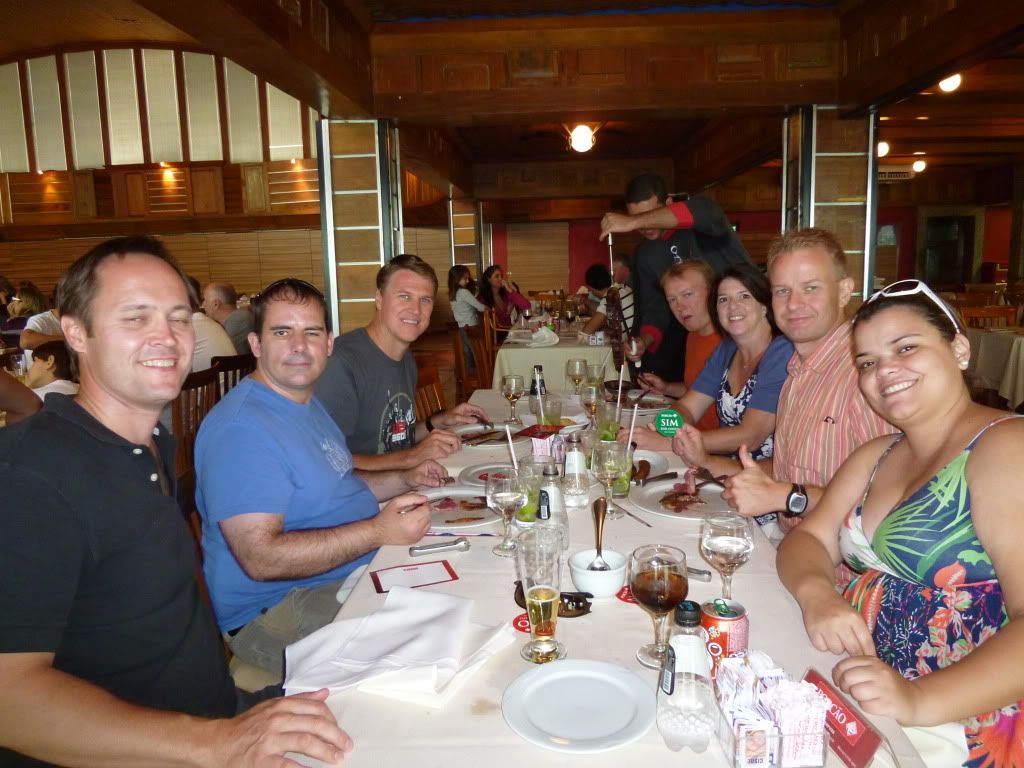 After many evenings eating meat, meat and more meat, Tatiana and I went for pizza in an Italian restaurant just along the beach from our hotel. By this time I had lost all interest in food but loved the tiled floor!
Then for a little shopping at Leblon - just of the window variety as the prices were almost as staggering as the views in Rio!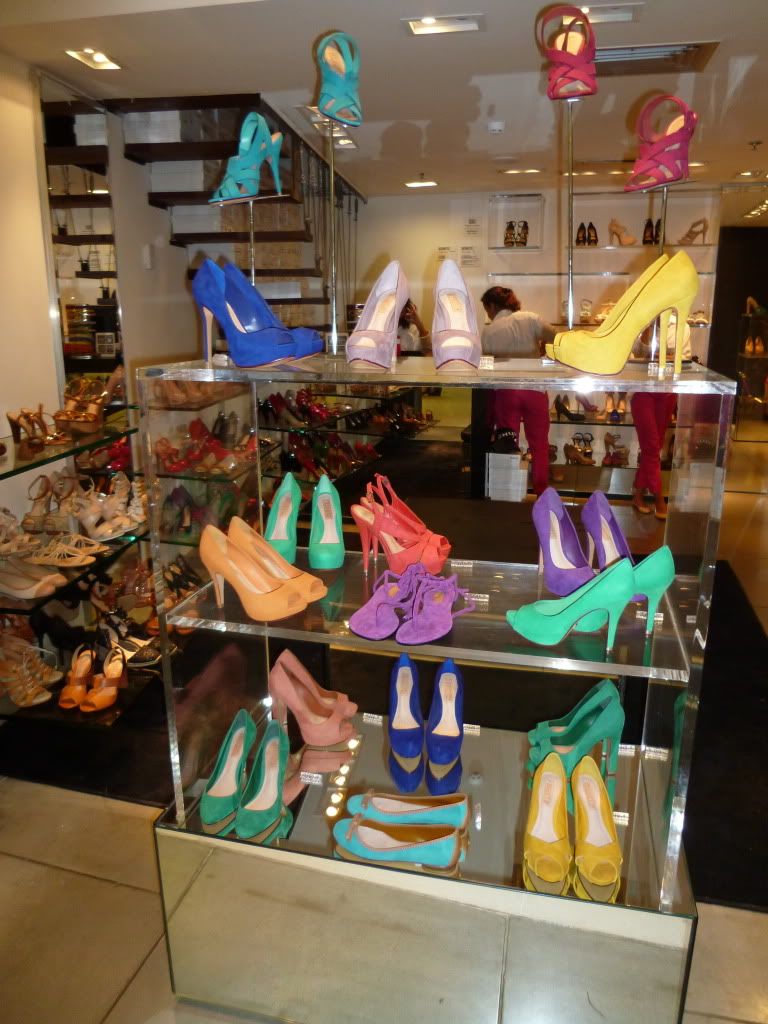 I met a couple of interesting chaps on my trip ...
this one,
Carlos Drummond de Andrade
wasn't terribly interested in my blogging chat
This one was a little friendlier - he let me sit on his lap but wasn't interested in a night cap...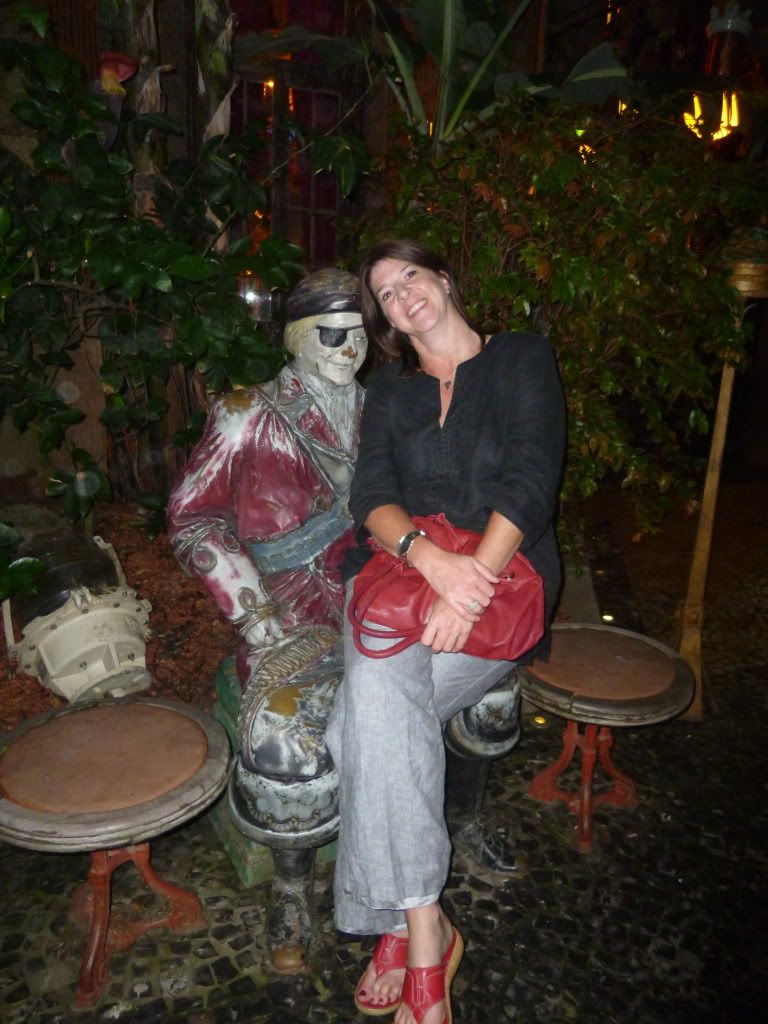 Oh well, back to the crochet but before that, mental and emotional preparations are under way for my last baby to fledge ... maybe it's a good thing that I have a lot of travel coming up so I won't have time to think about my empty nest.
Jules
x