Thought you might like a little look around Tampere, Finland's second city. I was there this week to meet with the sourcing and procurement teams from all of our factories around the world, the only contingent missing this year was from Malaysia.
After a full day of presentations and meetings and enormous attempts to keep my eyes open, look interested and stay focussed we walked for about 45 minutes to
Nasinnneula
– a revolving restaurant on the 20 something
floor of a tower. Here's some of the 360 degree view: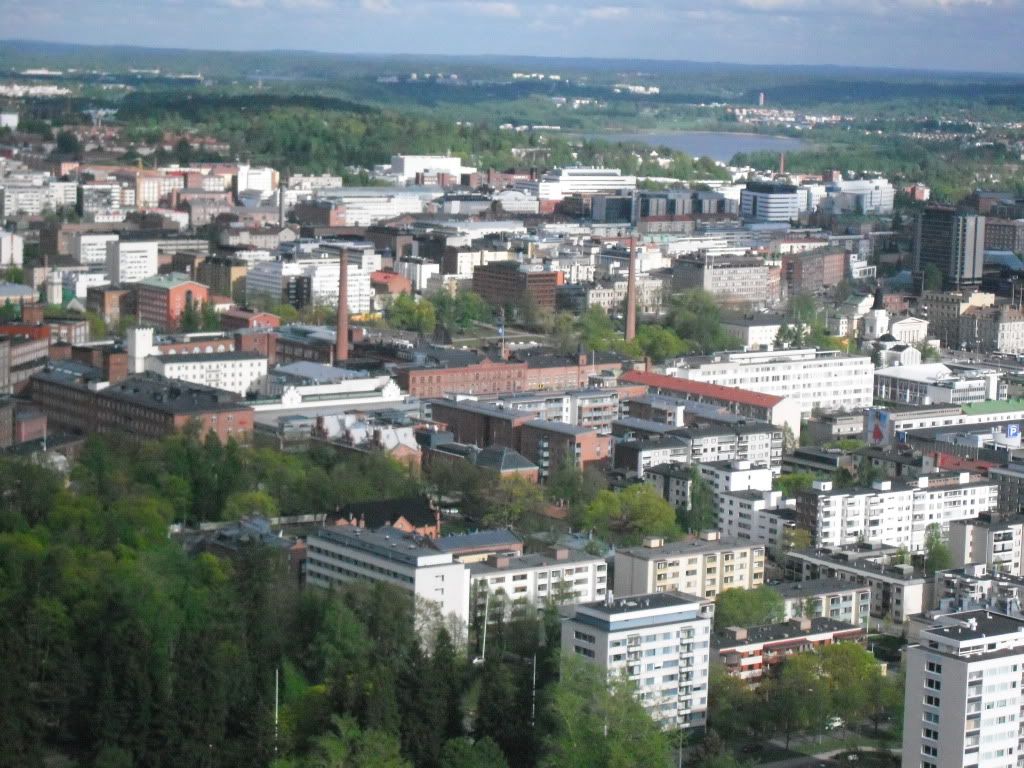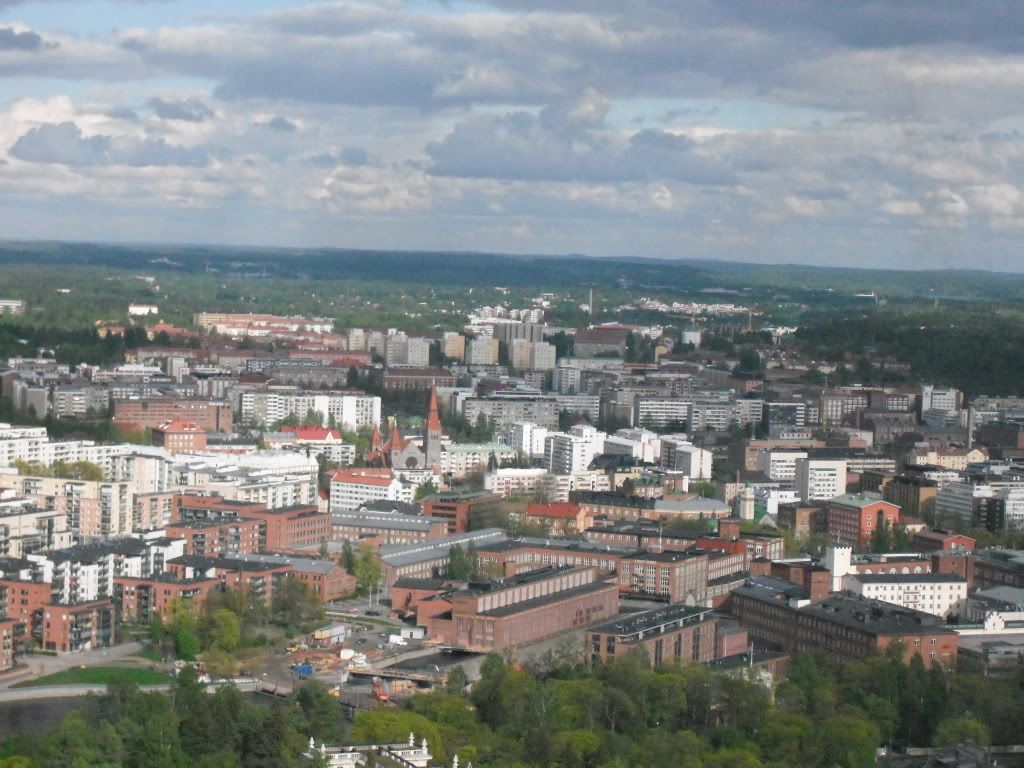 Lots of apartment blocks, trees and water as far as the eye can see….
The meal was very posh – a different wine with each course (made me realise how enormous my glasses at home are!)
Lasimestarin lohta (Glazier's salmon)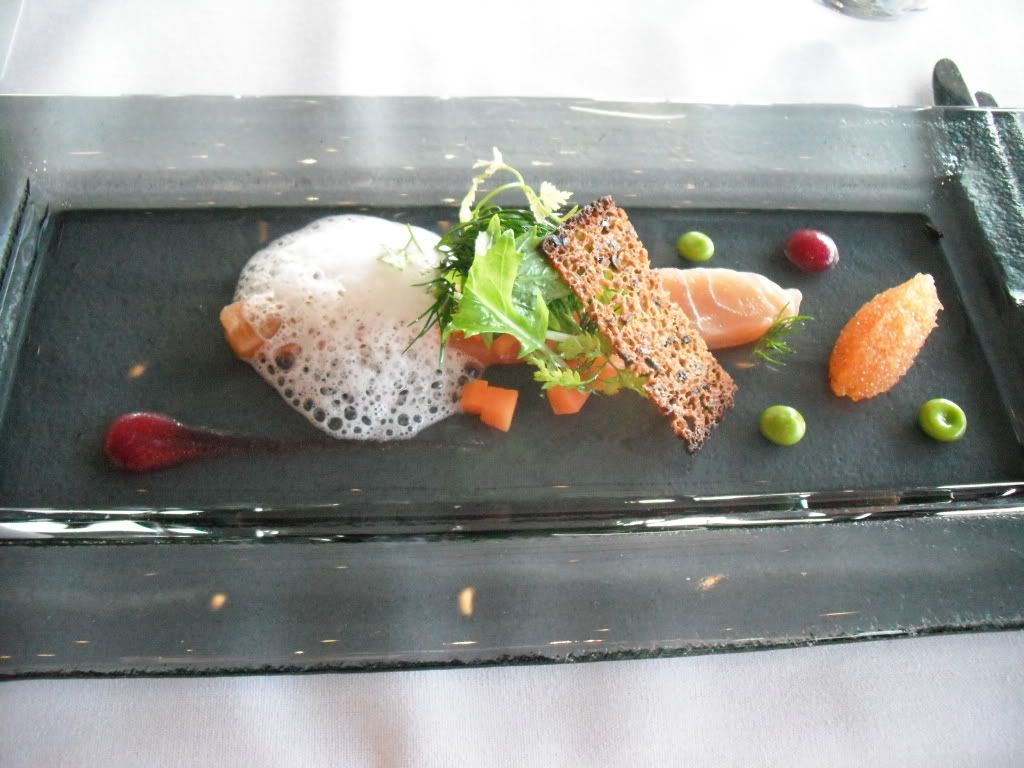 Parsaa (Asparagus - just the one spear chopped into 3 pieces)
Kaldoaivin poronvasaa (Reindeer from Kaldoaivi)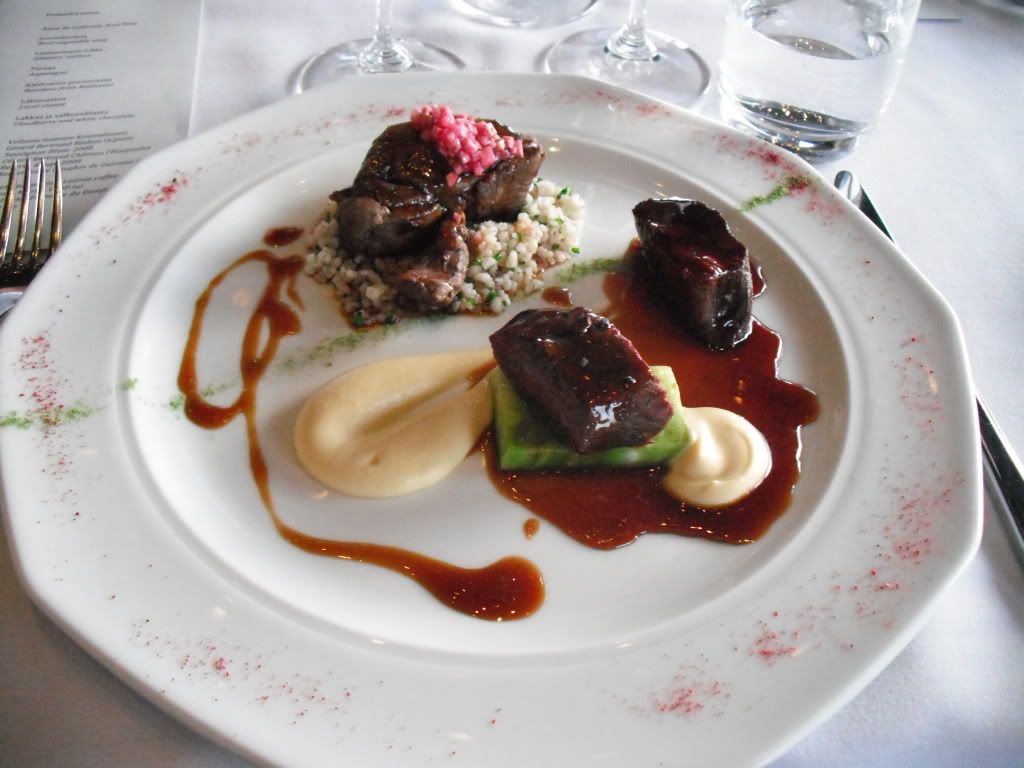 Lahijuustoa (local cheese - or rather teeny tiny local cheese - and nary a cracker nor grape in site)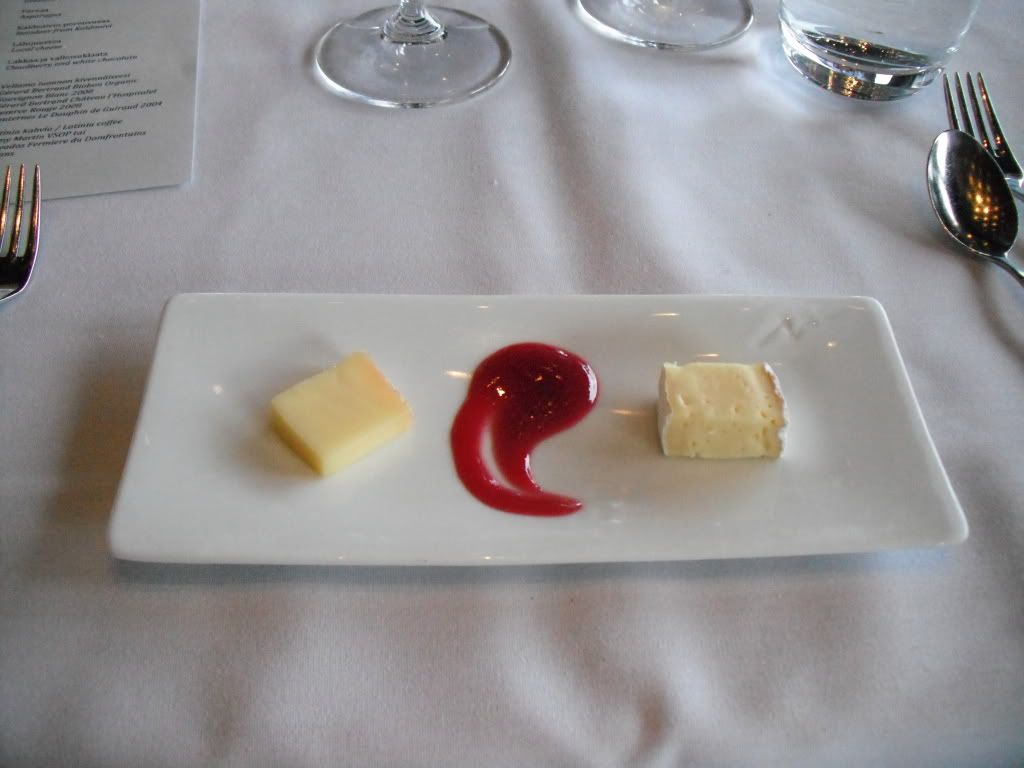 Lakkaa ja valkosuklaata (Coudberry ice cream and white chocolate soup)
I forgot to photograph the artichoke soup we had to start after our aperatif of Anna de Codornia Brut Rose - it was too small to capture!
It was all very delicious and we had a fine time on our table as the wine flowed quite freely – very nice whilst you are looking into the distance or directly at your neighbour but not so handy if you moved your head too quickly since the restaurant was revolving while the central kitchen/bar was static – vertigo or the effects of alcohol? Who can say except I felt absolutely fine the next day after another trek back to the hotel so I'll put it down to vertigo! Dan, our Supply Chain Manager from Oz declared the sampler dishes very nice but when was the main course coming!
It wasn't all eating and drinking, honestly, I mean this was very hard work:
No idea what this game was called but it involved a relay race with a broomstick-cum-wooden horse and chucking a tennis ball into a bottle crate - simple on the face of it but after the ball bounced in and out several times the competitive streak in all of us was fully out! We played golf frisbee, the traditional game of
Mölkky
, among others and although I don't 'do running' I did break into a fast trot and my shoulder was not impressed with my frisbee throwing prowess - my team members being unimpressed by the lack thereof! This was followed by a sauna and a quick - and I mean quick - dip in the freezing lake. Slept like the proverbial log that night. I think one of our American colleagues thought she'd died and gone to hell - miles and miles of walking and activity and getting naked with your colleagues - HUGE culture shock!
So, that's the forum over for another year, a list as long as my arm of things that need to be done before the Finnish summer holidays begin – the tradition being to take between 4 and 6 weeks in one stretch which makes the work days quite challenging between mid June and August and a fairly heavy travel schedule ahead of me. Must get my creative brain in gear so I have plenty to take with me on my travels.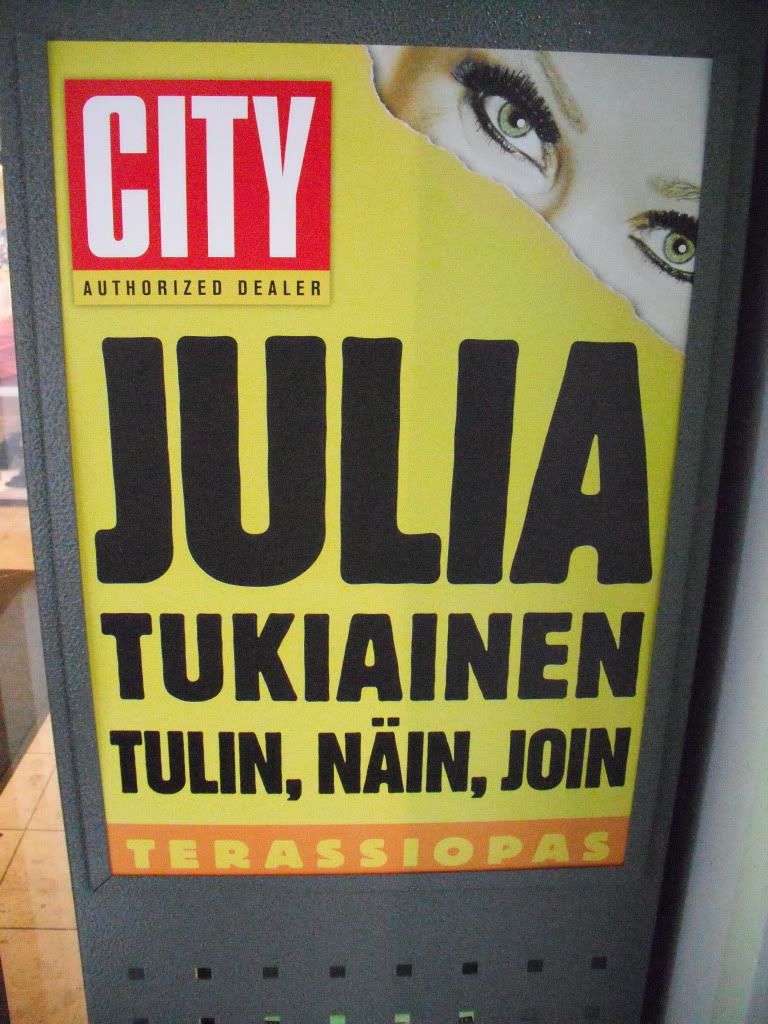 I was very excited to get my hands on the first issue of Mollie Makes at Manchester Airport but am not sure if it is just me or if my excitement and expectation set me up for a smidgen of disappointment but can someone tell me, when and why would I need/want to crochet covers for my apples? Is it me?
I'm sure it must be me.
Hope you've had a great weekend and if you've been experiencing the high winds that we have I hope you had your wigs glued on firmly!
Jules
x