It's been a long and happy weekend with a wedding, Winchester and wishing and hoping galore.
This post will have to come in 3 parts as there's so much to show and tell!

I had a glorious drive down to Winchester on Thursday – sunshine, blue skies, green fields, not too much traffic and only a couple of minor detours as I got out of synch with my Google driving directions!

One day I must get sat nav but think I may still go wrong and get even more flustered if there is someone other than myself telling me I had gone wrong.
Thursday evening was spent in the company of my friends Gill and Jane – no matter how long it is between meetings (and we're talking years, not months) we manage to take up where we left off and have to speak a mile a minute to get up to date – with quite a lot of 'what was I saying?' as we each break off on tangents of one sort or another.

It was lovely and I felt like I'd come home.
Friday got off to a bad start with this: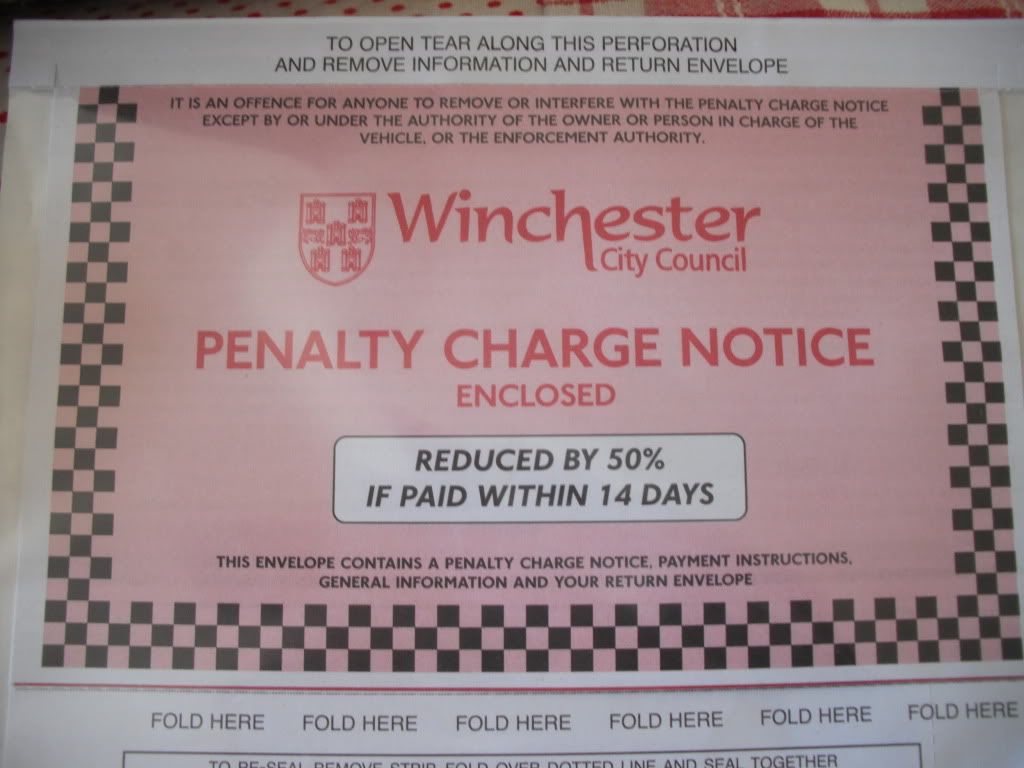 a very expensive 10 extra minutes parking whilst feverishly looking at fabrics in C&H Fabrics! That'll teach me!
I took a rather emotional stroll down memory lane which was perhaps not a good idea right before going to a wedding alone. This was where we bought Ben, my first born's home from hospital up the road (not the whole thing - just a little flat on the top floor)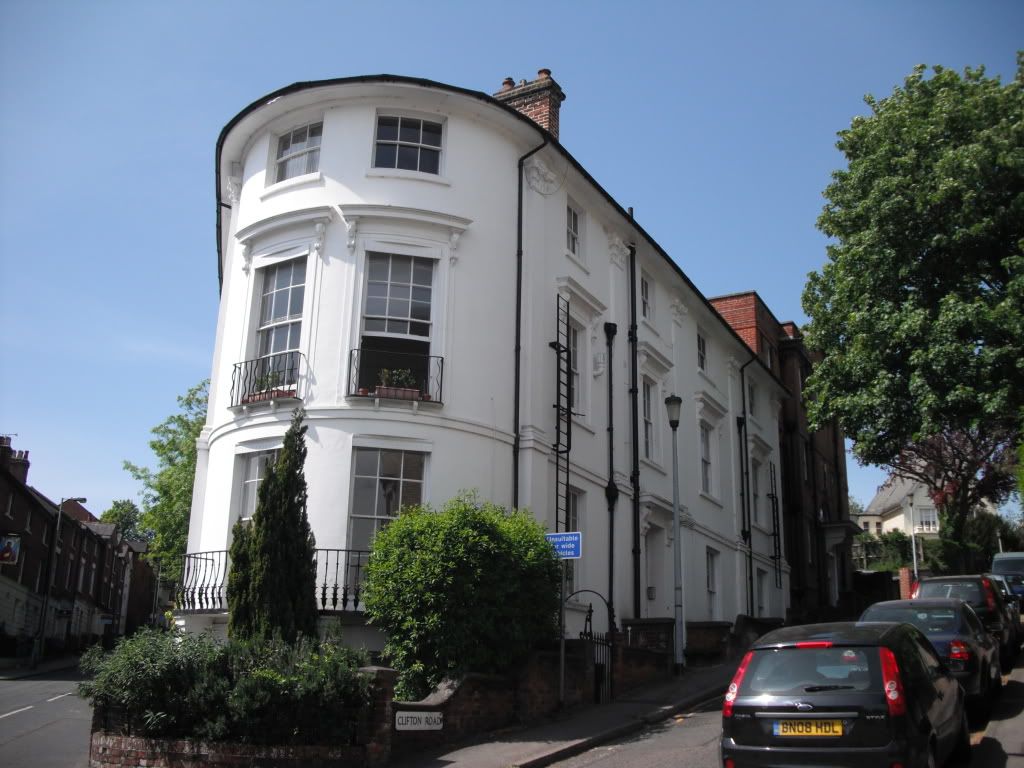 Winchester holds so many happy memories for me.
As I got ready for the wedding I agonised over what to wear, wondering why I hadn't been dieting rigorously in preparation and why I had been so lazy in keeping in touch with some very special people.
The weather was glorious and the whole day was fabulous – a relaxed service (lots of upping and downing in a Catholic service and my knees were complaining about that as well as the stupid heels I had decided to wear – when will we ever learn that no one cares what you have on your feet – wishing I had enough brass neck to wear flip flops! Marijke very sensibly had little ballet pumps on unlike her sisters who had heels to rival Victoria Beckham's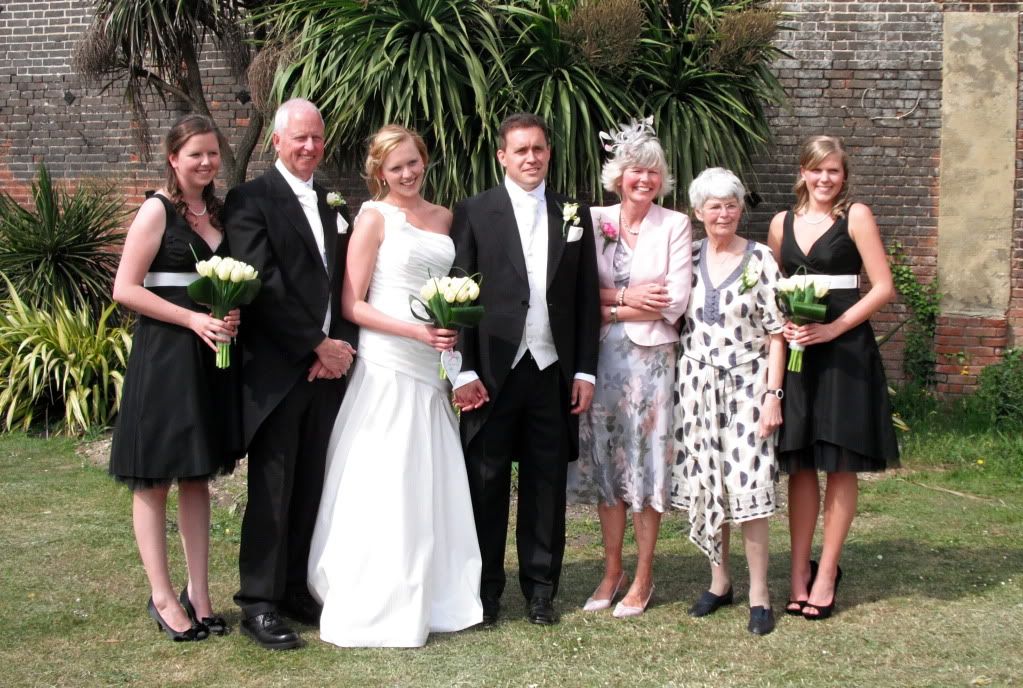 Left to right: Saskia (youngest sister), Tony (father of the bride), Marijke, Troy, Nel (mother of the bride), Oma (mother of the mother of the bride, 81 - I have no idea what her real name is as she has always been Oma (grandma) and very trendy), Aniek (middle sister). The bouquets were white tulips - what else for a half Dutch wedding?
There was a lovely meal, speeches, dancing, eating and drinking (enough drinking that the knees were not complaining at the dancing but I had changed into some flat shoes by that point). My legs were killing me the next day and I wondered why until I realised that I hadn't had that much exercise in months.
Saturday was spent in Alresford and Winchester before heading home on Sunday via Kingston to see son number 2, Michael to deliver a bit of knitting for his degree show. More on the rest of the trip later but I was very happy to be greeted by these lovelies when I got home.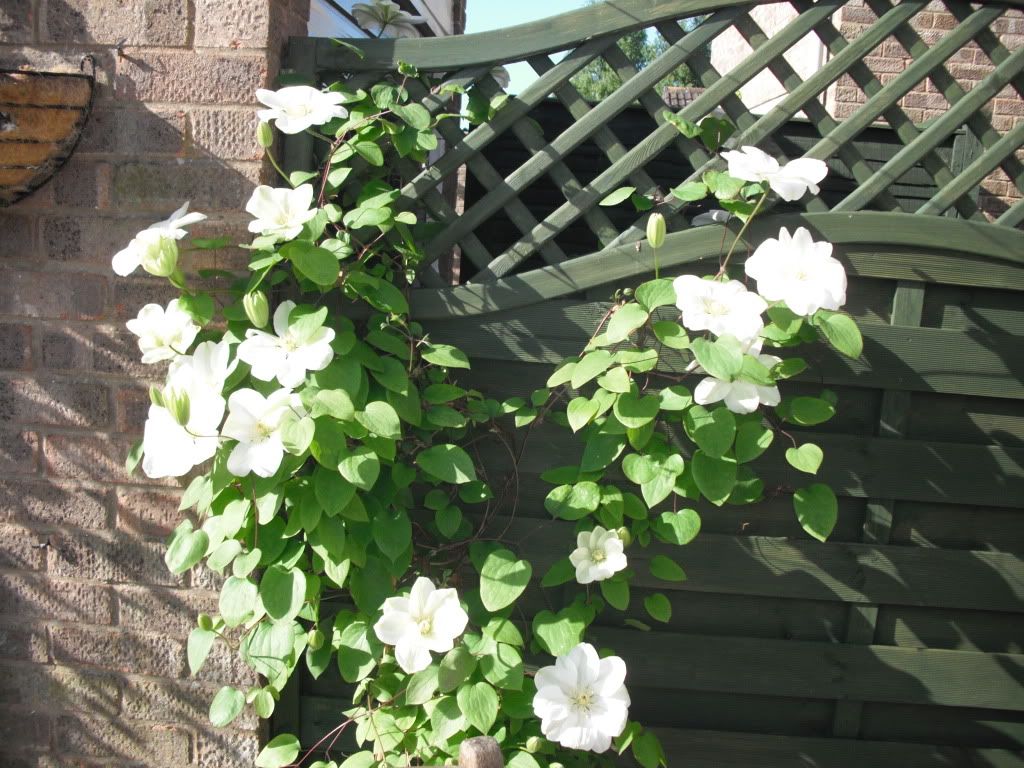 I only planted this last year so I am both happy and impressed - it must like this spot.
Hope you all had as fabulous a weekend as I did.
Jules
x