I write this post a tad gritty-eyed and with a slight headache - that's what happens when you stay up far too late chatting to a brother you haven't seen in a very long while. I am too old a) to drink more than 3 glasses of wine and not feel the affects and b) stay up past 2 am, especially after consuming more than 3 glasses of said wine. When are you ever old enough to know better????
OK, so, as we leave the Ws with a nice shot of the view down Romsey road, heading for Winchester High Street...
I promised to show you a few of my purchases: some lovely new oil cloth from C&H Fabrics and a coupe of Orla Kiely mugs (neither of which purchases I needed but I felt as though I was on a mini holiday and couldn't help myself)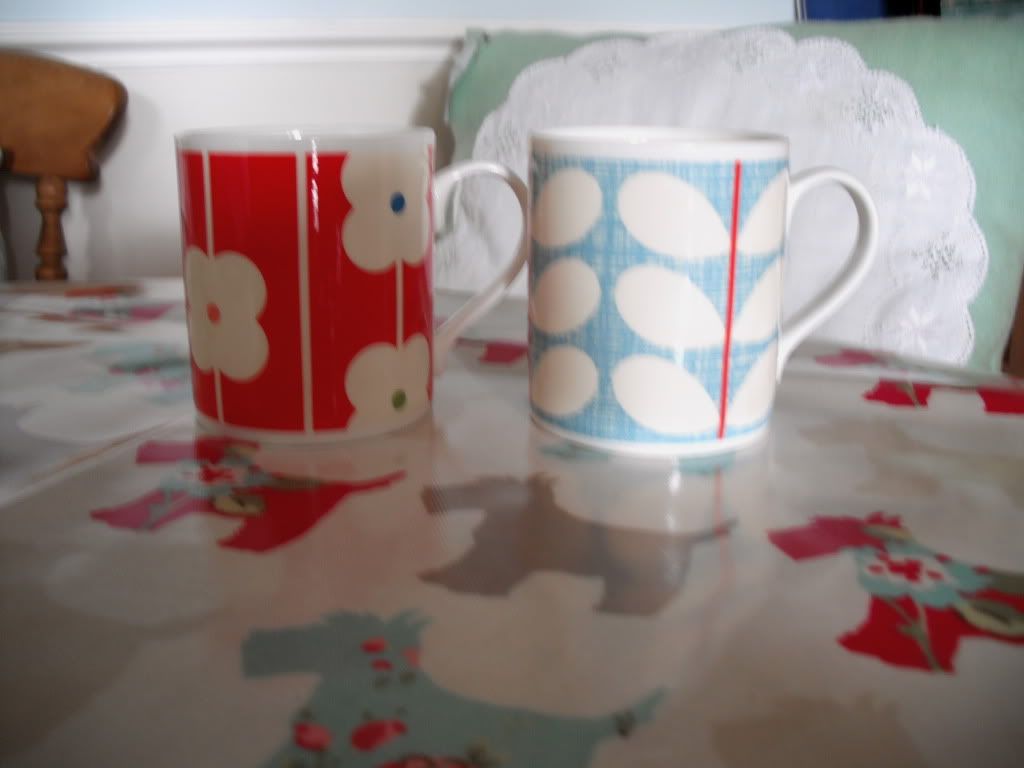 and of course some fabric.... what can I say? It's an illness...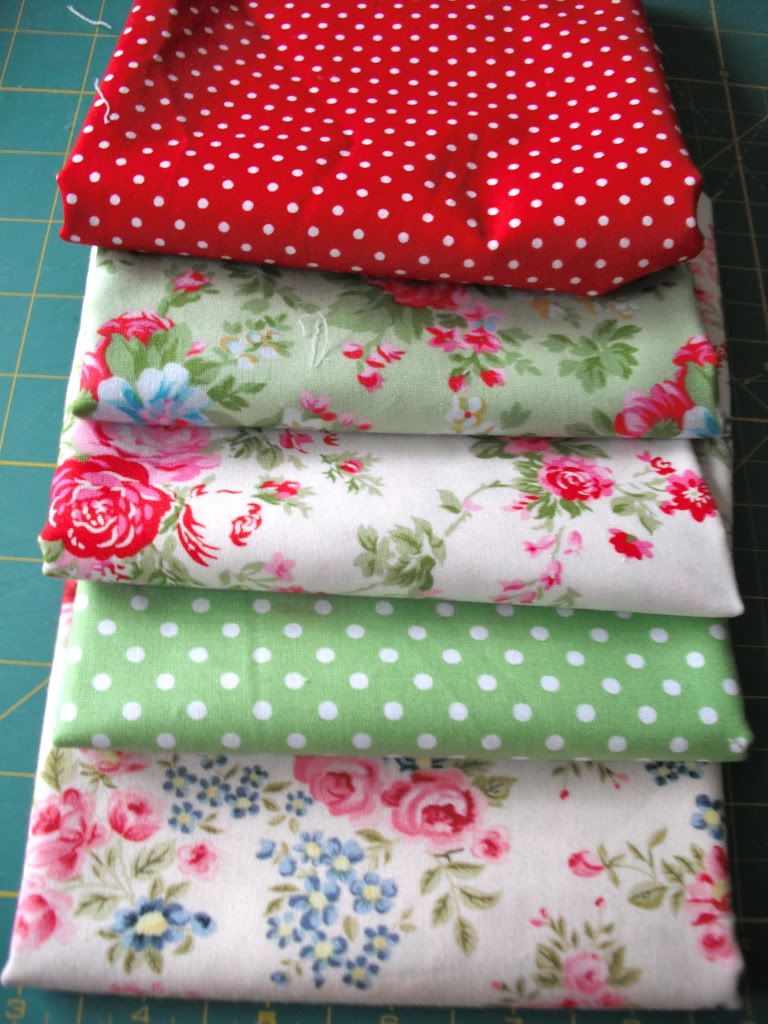 I bought a little bag of sample scraps from Susie Watson too and I made this out of them: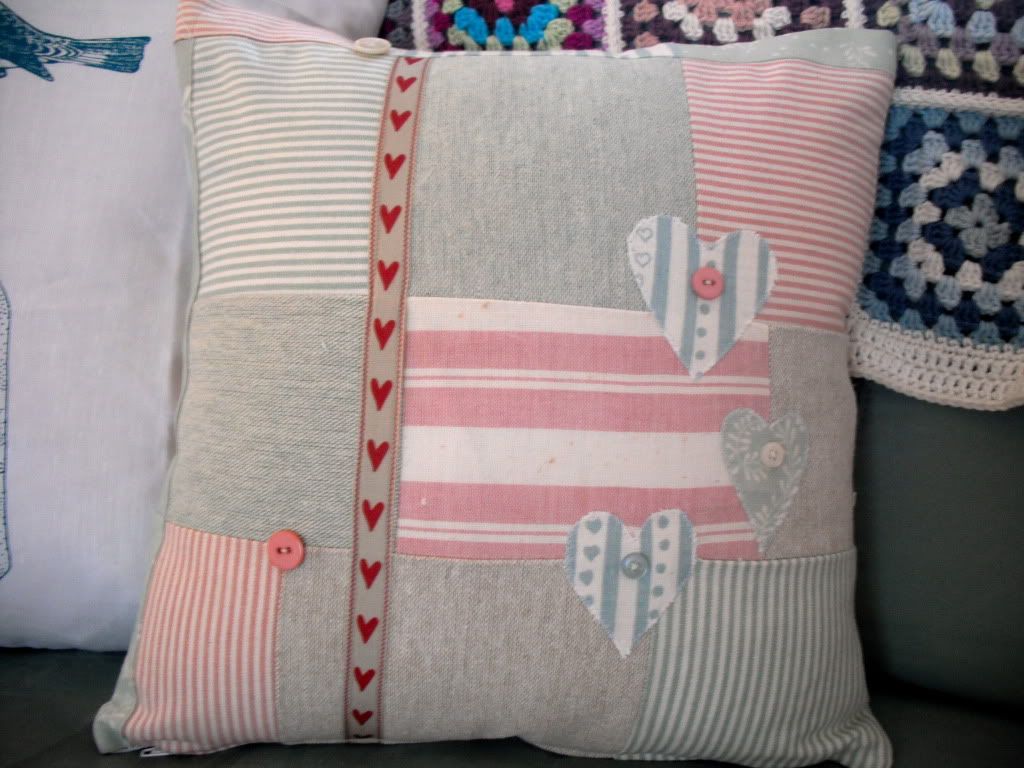 I can't afford £29.50 per metre fabric so this was a little taste of Susie on a shoestring.
It's been a busy work week - what a shock to have to work five days in a row! My week was interrupted by a trip to the hospital for cortisone injections in my knees so when the doctor told me I should do nothing for the rest of the day ... well, I can never 'do nothing' so I took the opportunity to bind this quilt with some red gingham bias binding. I'm so happy with the way this quilt has turned out - fresh and cheerful.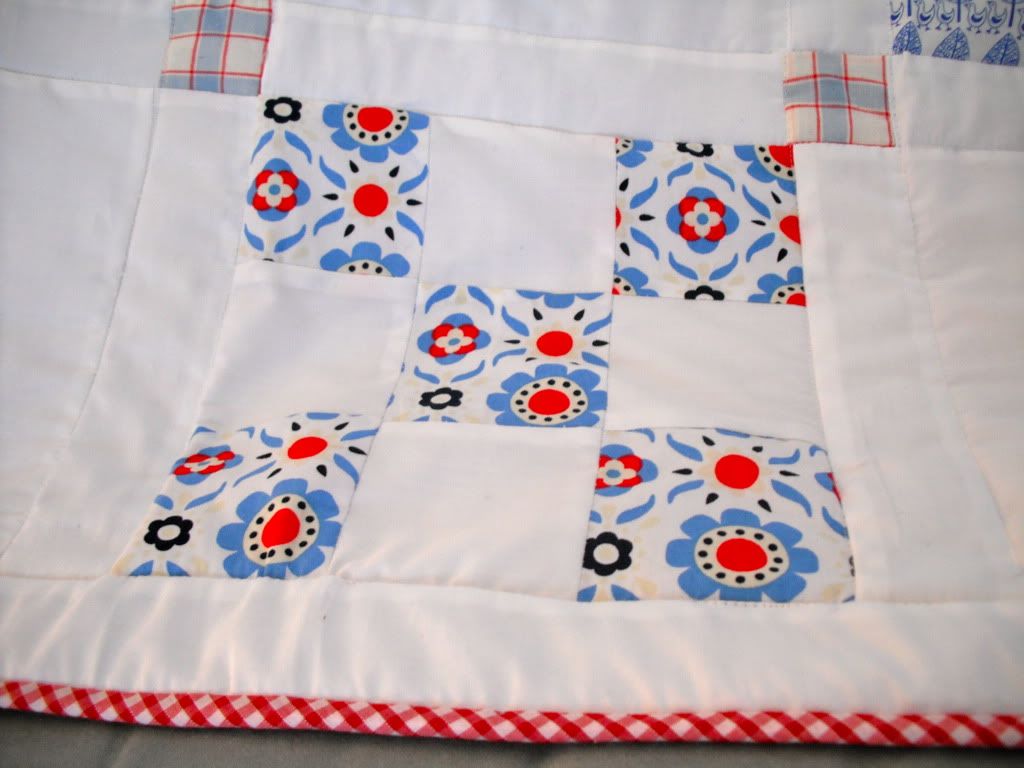 Wish I was feeling as fresh but am at least cheerful!
Wishing you all a wonderful weekend. Finland beckons for me next week so that concludes the WWW posts: Wedding, Winchester and lots of wishing and waiting.
Jules
x