Well, the wind had died down a little but it was, as Pooh would say, rather blustery out there, so I decided to sew instead. Do you remember I said I had tidied my dining room and was going to use the smallest bedroom as my work room? Well, the tidy dining room now looks like this!
Will was sleeping late so I thought it best not to wake him to the thrum of the sewing machine so I made merry with my fabric, rotary cutter and ironing board downstairs. Whoever would of thought it possible to make merry with and ironing board?
Inspired by the pomp and ceremony of the Royal wedding and feeling rather patriotic I ran up this little number in red, white and blue which I shall call Britannia...
I had to take photos inside as it wouldn't stay still long enough on the line to take a non blurry shot.
I finished this one yesterday which is also an homage to being British and I shall call it Royal Guards
I'm rather attached to this one as it contains pieces of Laura Ashley fabric I used in my eldest son's nursery 25 years ago - it might have to be an hairy-loom.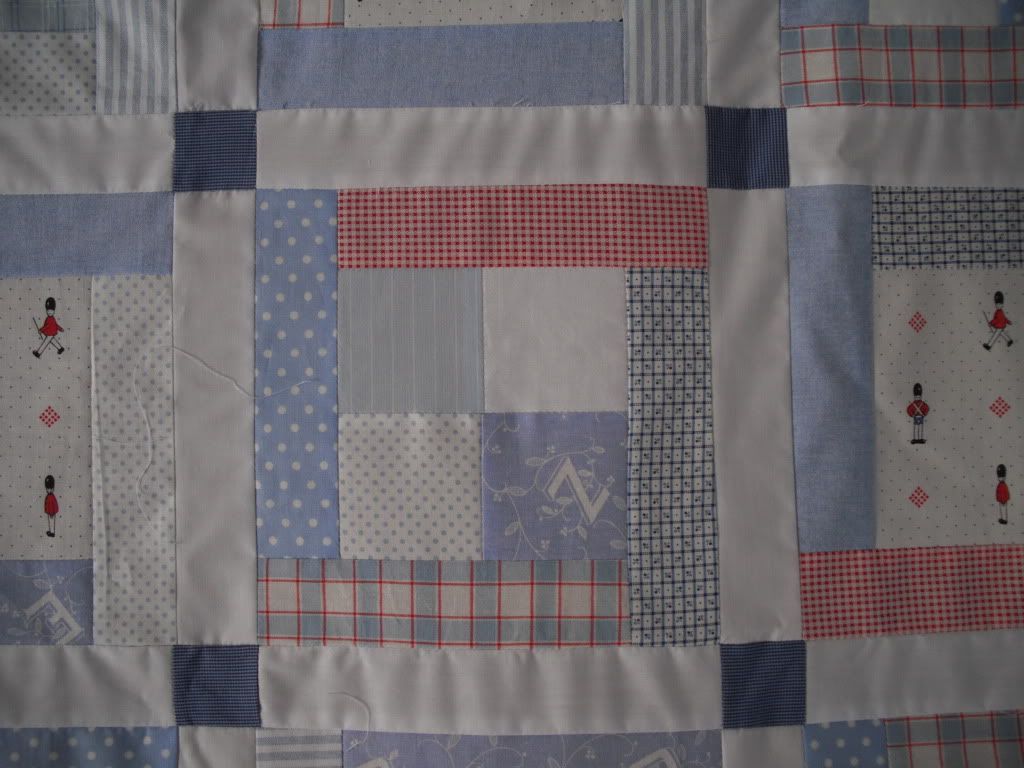 After all that blue and red I felt in need of a little bit of girlie pink so put together this quilt top of pinks, white and duck egg made up of 2 inch square 9 patch blocks set on their side. It remains un-named as yet but will be finished off with a strip of white edging and then a border of pinky something... not sure yet but I'm all sewed out for today. I did discover that I can neither count properly nor sew in a very straight line so the quilt ended up a bit larger than intended and there was a fair amount of seam ripping going on!
Before I go I just want to show you this gorgeous little jug that Anne bought me for my birthday. She sneakily bought it for me from the car boot sale last weekend. I love it, it's soooo pretty.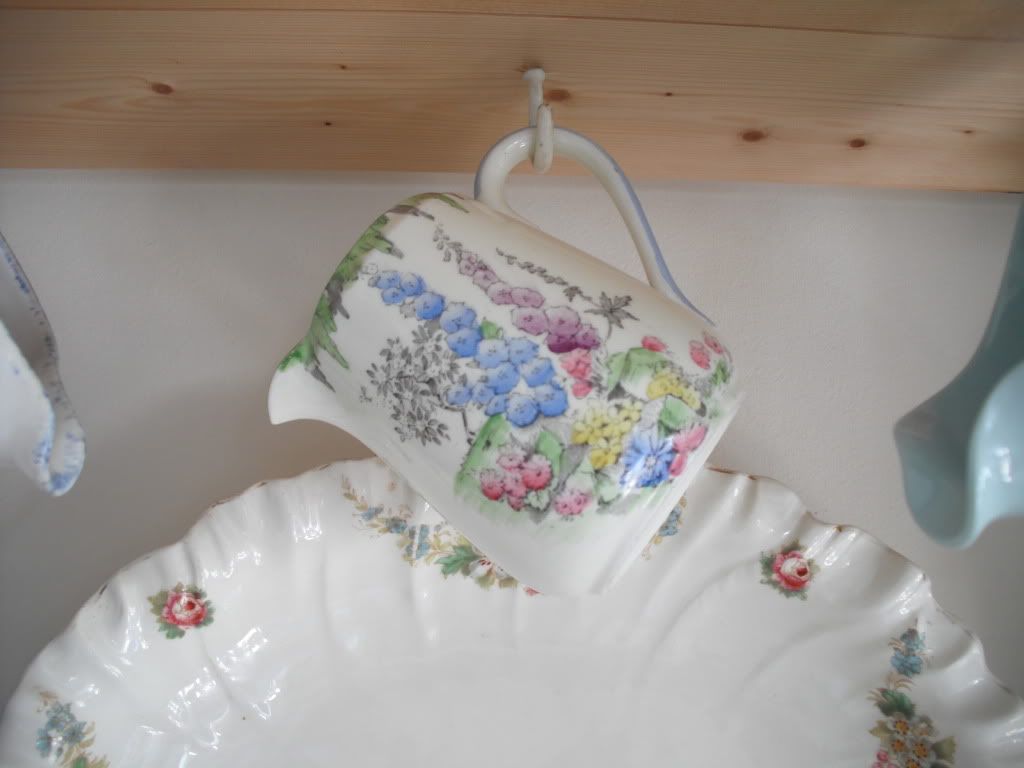 Work tomorrow... groan.
Jules
x