I have to apologise to my middle son, Michael - he is not happy with the calibre of photos of him that I have been posting on my blog (and Andrew also complained)! Oh me oh my-o.
I have changed the photo of Michael and Andrew as St Pancras as I had to agree with him, it wasn't the best one - but the best one of Andrew had Michael all blurry (and that was before I finished my glass of bubbles, I hasten to add).
So, in an effort to redress the balance and keep my favourite graphic designer happy (you might have noticed that my blog is undergoing a bit of a transformation - it's a work in progress as he is much in demand at the moment) - let's see what they think about these ones....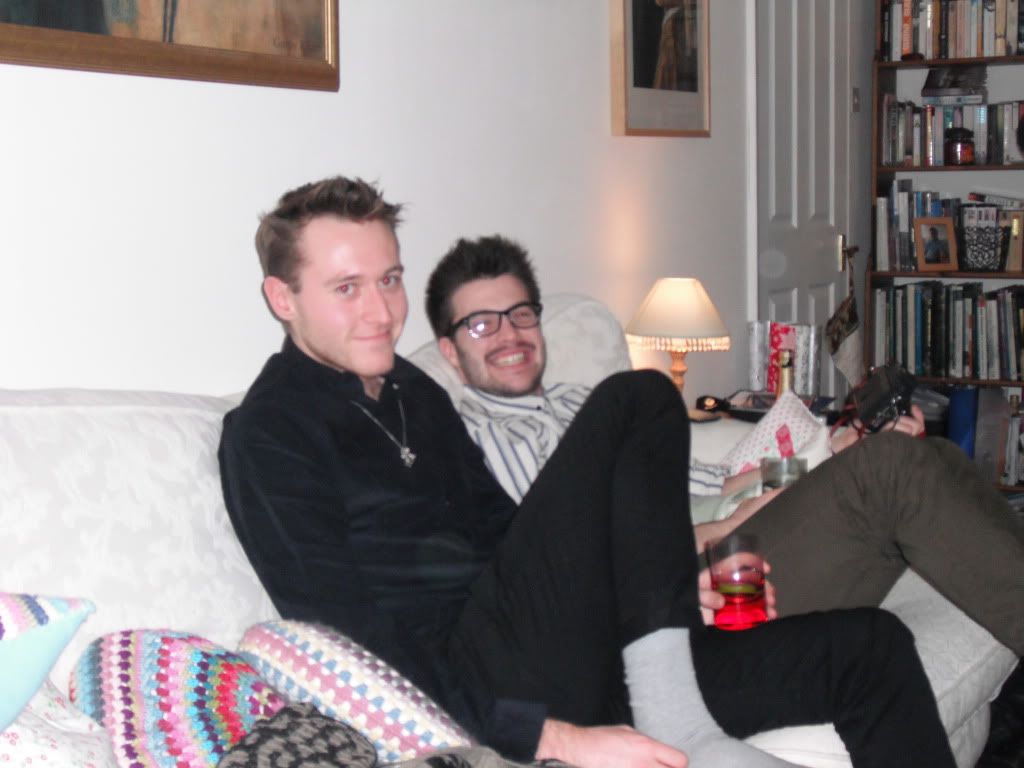 Andrew and Michael, New Year's Eve early on. The later photos and ones from the day after are definitely not fit for publication!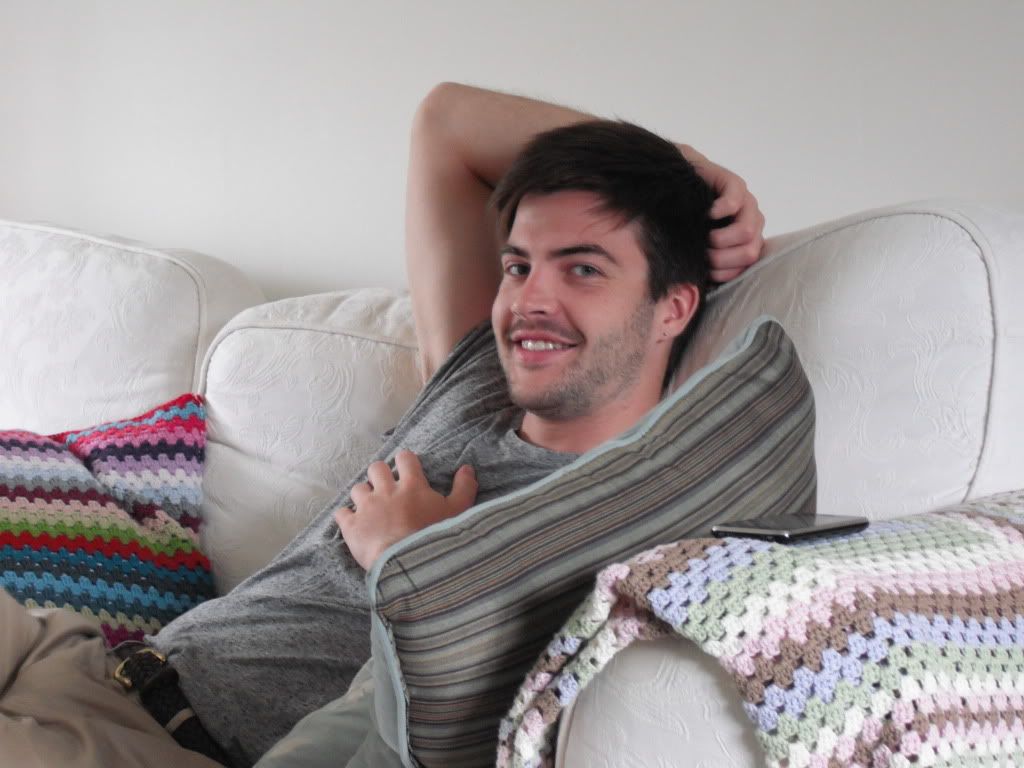 Michael, Summer 2010
Lynne
is running a 'favourite things' feature on her blog so here are three of my most favourite (and most definitely my best) creations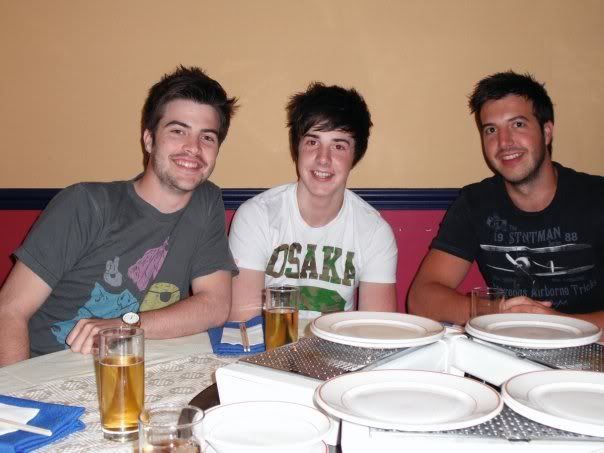 I'm very proud of these three chaps - L to R, Michael, Will and Ben

Hopefully, these meet with approval! I shall be snapping in earnest when I go back to London to visit Ben and Michael at Easter. Ben and Will don't like having their photo taken (must take after their mother).

Hope you are all keeping warm. It's bitterly cold here and sleeting :( I'm off to make some cup cakes for work as we have a Polish visitor to the office tomorrow.

Jules
x