... but the rain in Catalonia fell mainly on our heads! Having been reliably informed that the weather was lovely and warm in Polinya (half an hour from Barcelona) I packed lightweight clothes only to find that it was nithering! Plus 9 was the warmest it got so I spent the week with cold hands and tootsies.
I expected it to be a pretty tough week on the work front but things went surprisingly well. Ulla and I managed to stretch our legs most evenings but were usually the first to be at the restaurants - very un-Spanish. The first one we went to wasn't even properly open and they looked surprised to see us and checked their watches! I think I have gained at least half a tonne and retained sooooo much water from all the salty food that I daren't even get on the scales. Ulla and I both had swollen fingers and feet - just not used to the diet I suppose. We didn't complain or refuse any of the delicious pastries though!
This is pretty much the quantity of bread and pastries we at this week!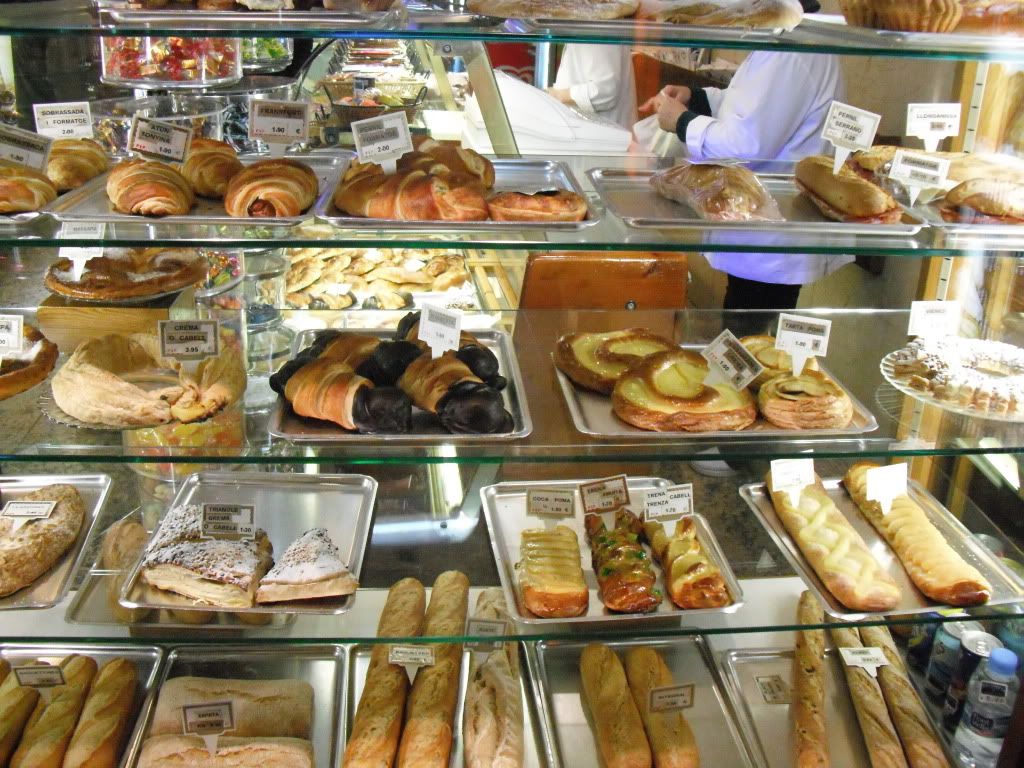 We also had to sample some very nice Jambon in this tapas restaurant (and some of the local wine, of course!) The restaurant had been recommended to us by the lovely Despina from our sales office in Athens - it only took us an hour and a half to find it despite it only being about 10 minutes from our hotel! We thought we deserved the wine by the time we got there and the waiter was VERY nice :)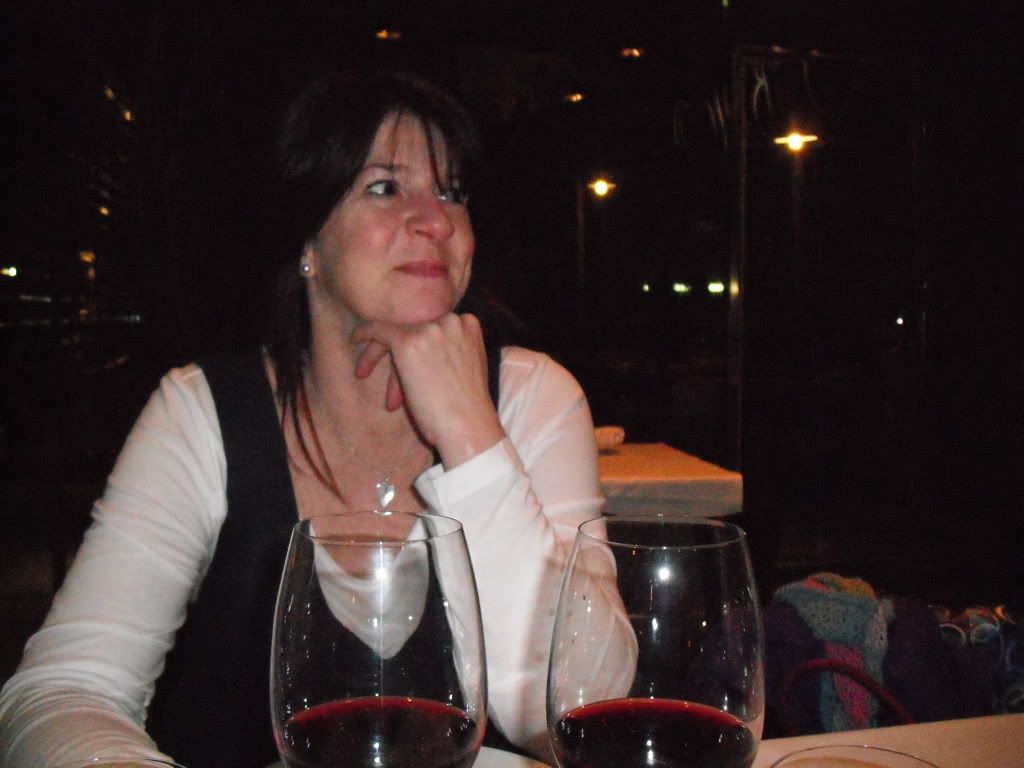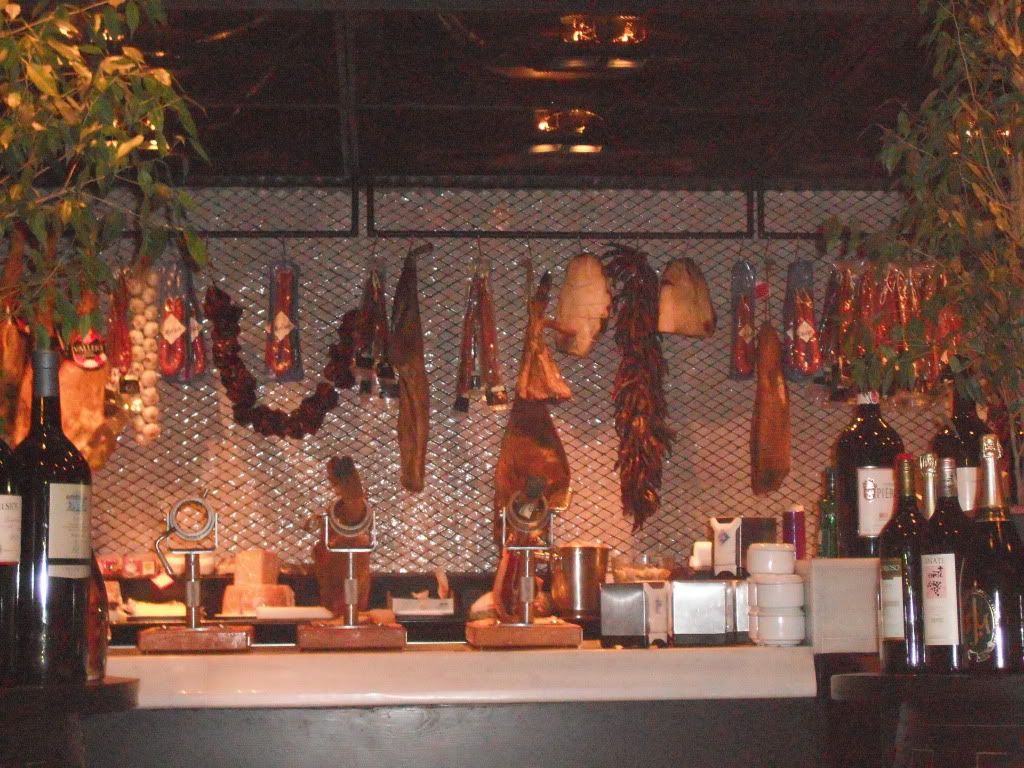 I didn't do much crochet - just a little on the way out as the days were long and by the time we'd walked around, eaten and headed back to the hotel it was straight to bed. We did manage to go to Barcelona on the last night and had a tour of the city in the rain.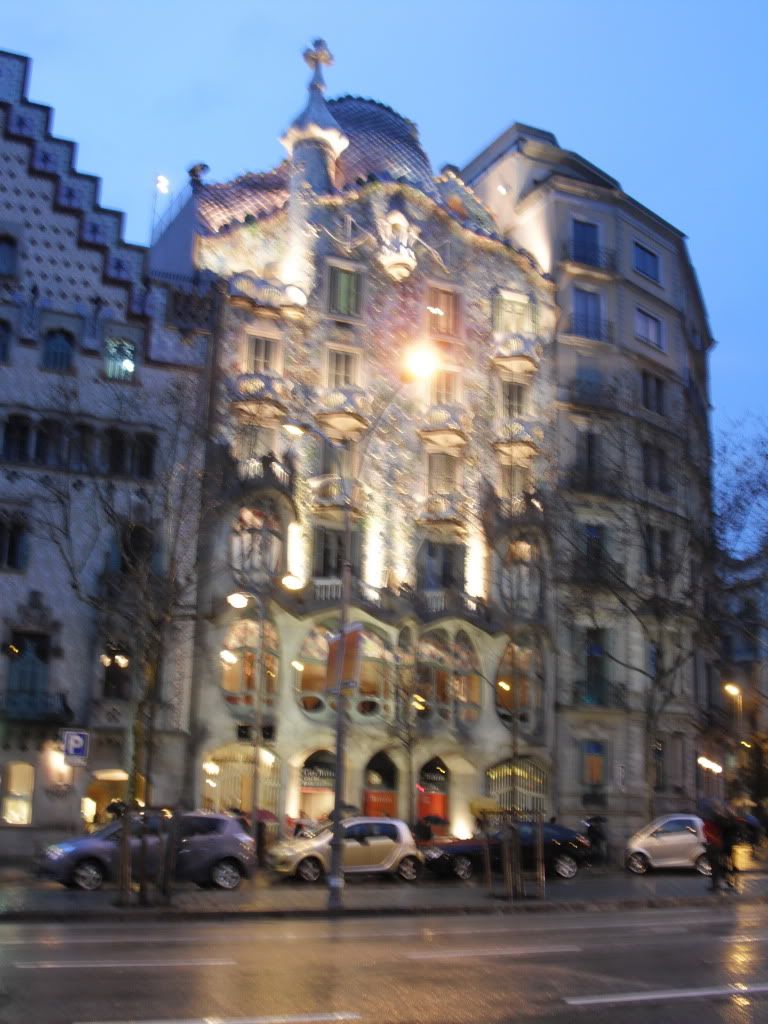 A rather blurry shot of one of Gaudi's finest... well, it was tipping it down!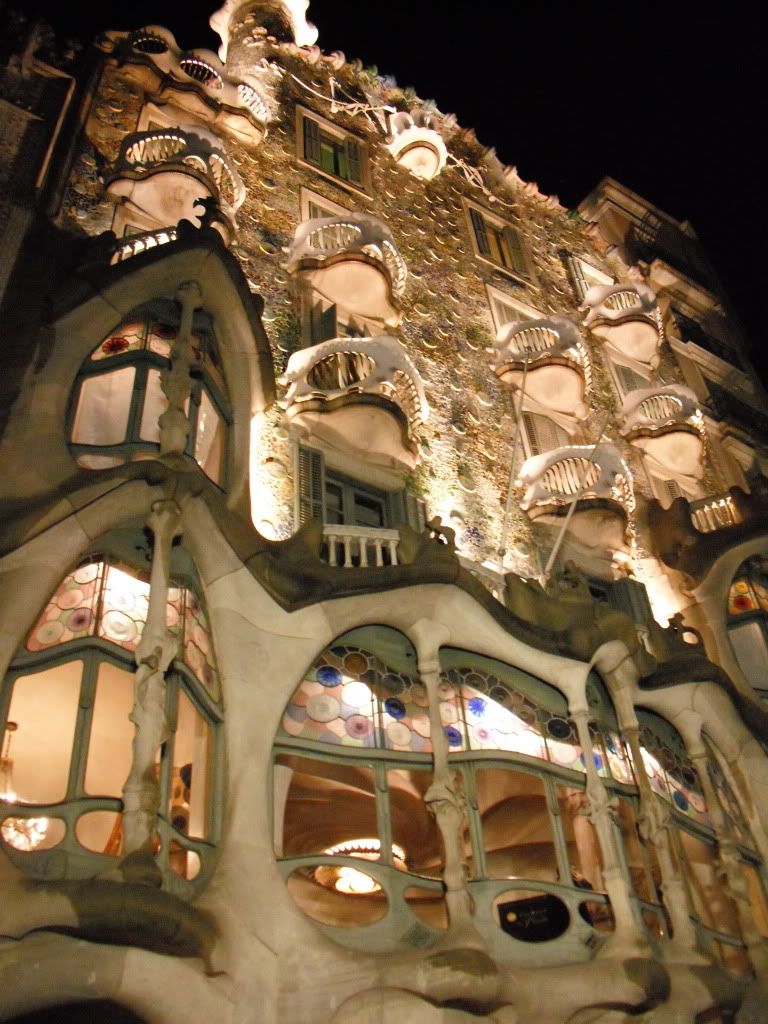 THE department store of the area - El Cortes Ingles - we almost got vertigo from the one in Sabdell as there seemed to be endless floors.
We had to seek shelter in this rather nice bar and have a glass of wine (or two) to warm us up and rest our weary feet. Then it was off to enjoy a very nice meal (and a little bit more wine).
Ulla and Bernat toasting the end of a successful week (with, you guessed it, some very nice Spanish wine!)
Last time I was in Barcelona it was sunny and warm but the city is really beautiful, so much wonderful architecture and very alive. The shopping is excellent too but there was no time for any of that, which is just as well as the prices were pretty steep.
I seem to be missing out on a fortune - first I have a clothes shop in Nancy, now a chain of parfumerias in Barcelona ..
But if I had to own a chain of shops I think this one would be perfect..
It's actually a candy store but what great name!
So, a week at home before I head off to Finland. Hope it warms up a bit as they had record low temps last week at minus 40 C - yikes! That's weather for staying in the sauna me thinks.
It's tipping it down with rain, snowing up on the moors and more cold temps forecast .... guess I'll just have to stay in and stitch and stuff, shame hey? Hope you are managing to spend your weekend doing the things you love.
Jules
x