OK ladies, wait no more, now I have figured out how to work Photobucket (yes, I am one of the numpties to whom
Lynne
refers) - here's Loop....
It was lovely but mega expensive so I headed upstairs to the jumble sale for patterns and some inspiration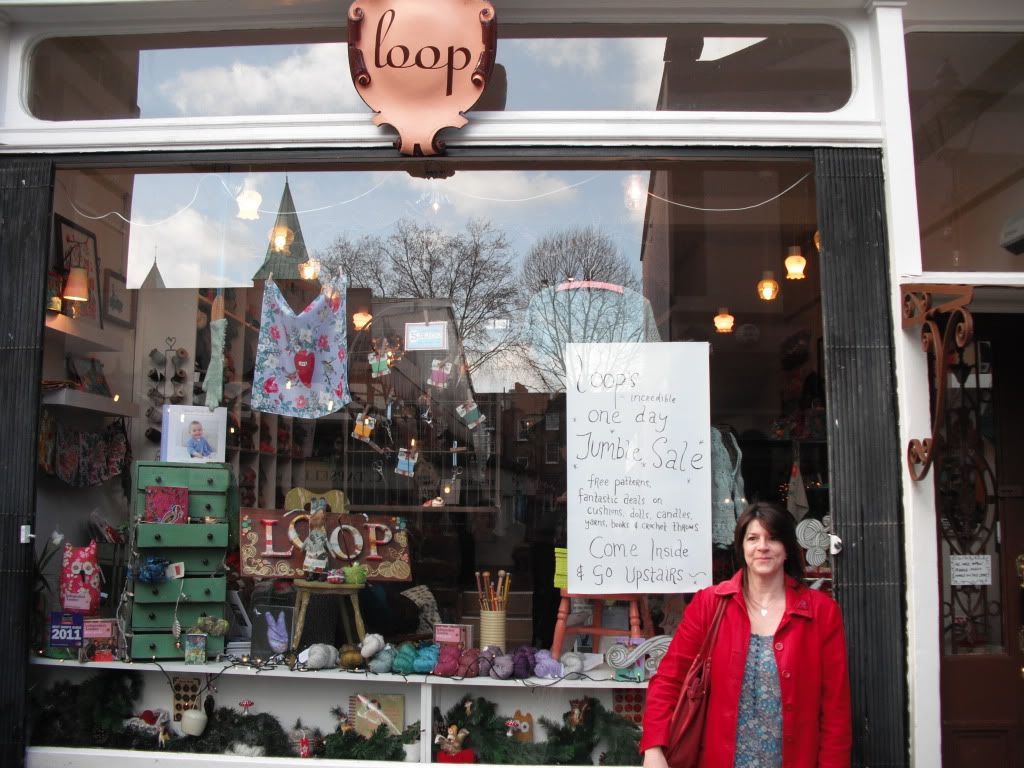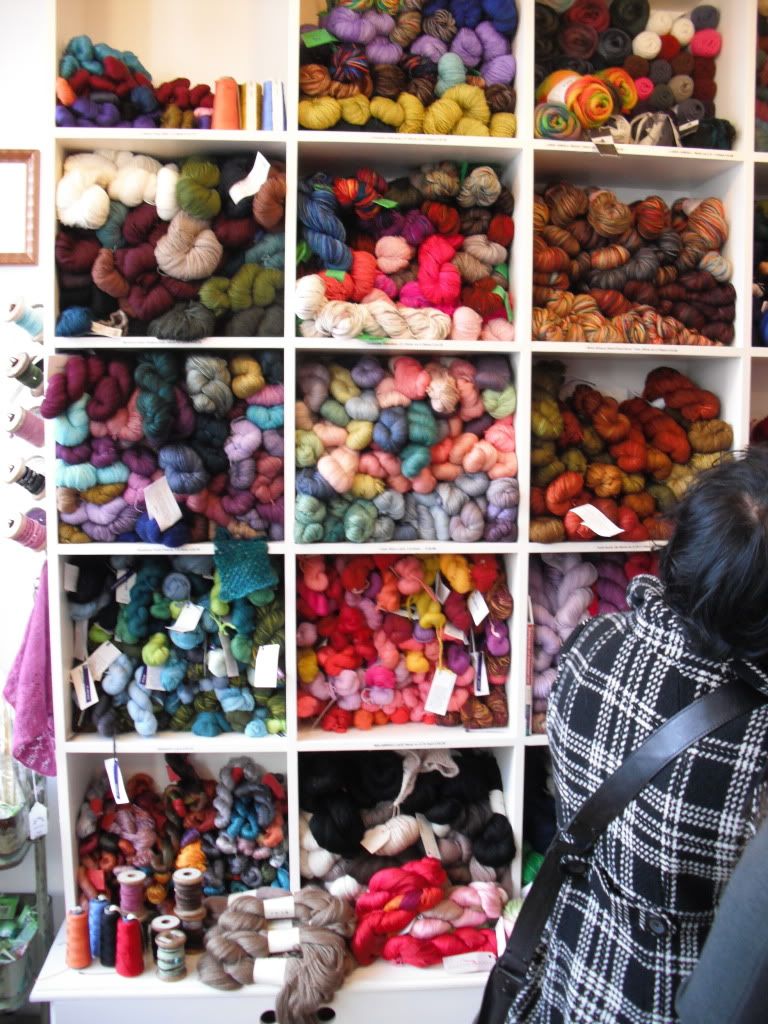 Too much choice!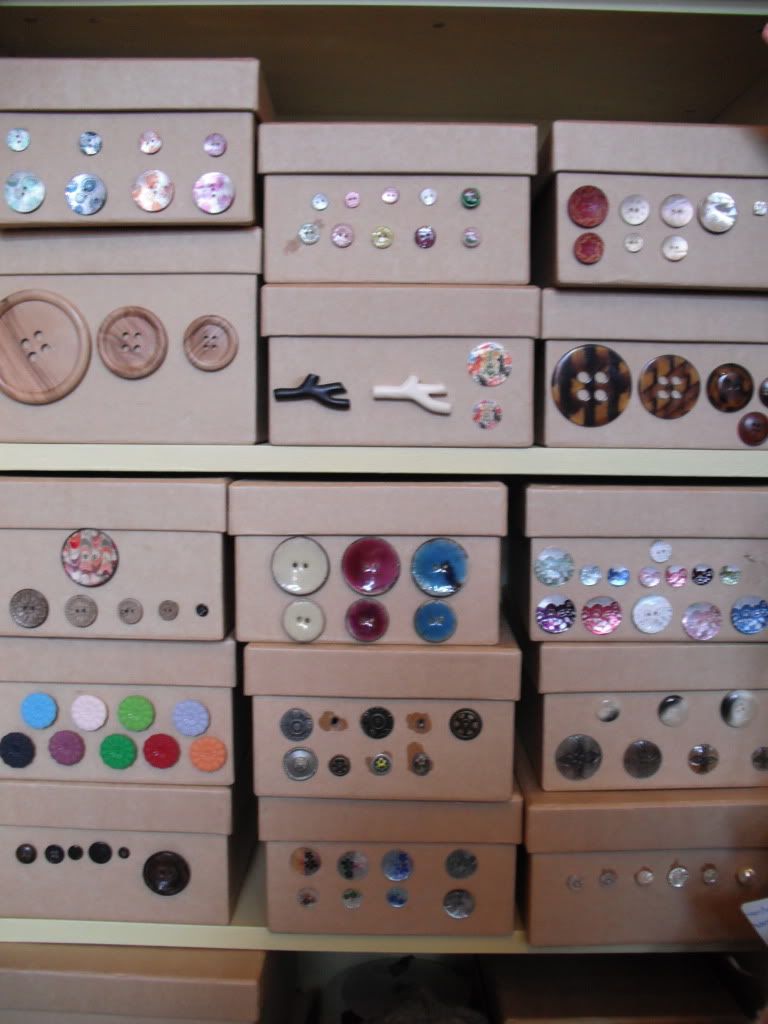 Gorgeous buttons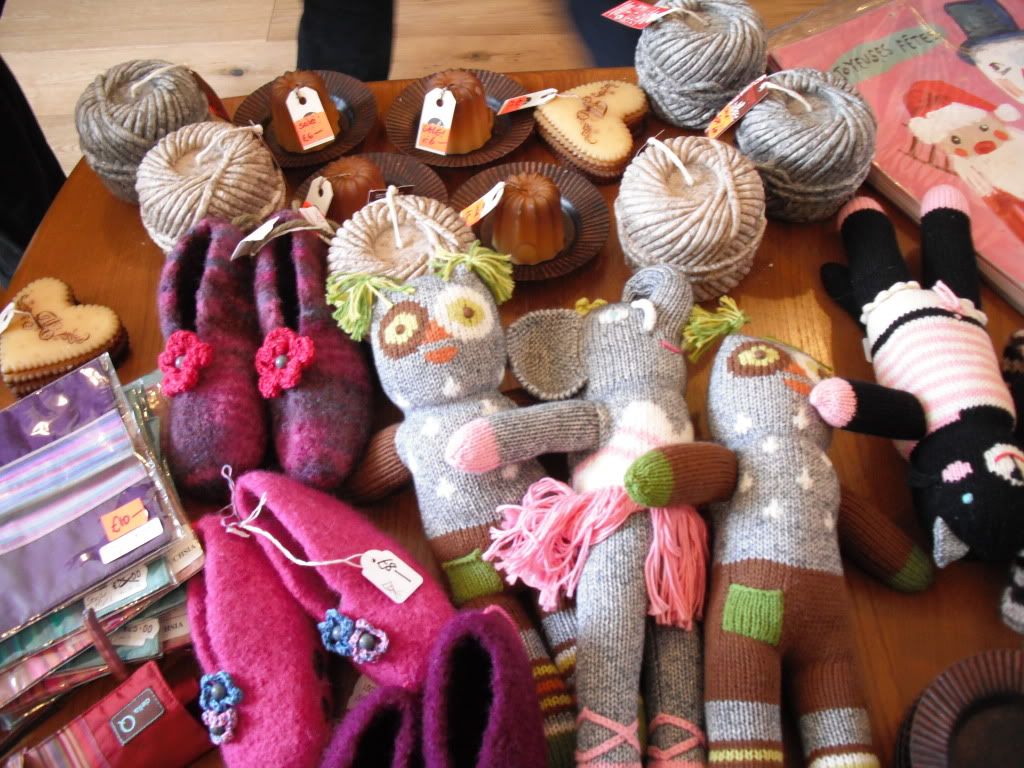 Some gift inspiration
Some reduced patterns and a couple of lovely books
Love, love this book by Julia Arkell although I doubt I'll ever make any of the projects. It was all the lovely shelves of goodies that drew my eye. Oh to have a work room like this.
By now we were starving - hungry students in tow - so we took a quick look around the market and then found this wonderful place called Elk in the Wood for a spot of lunch.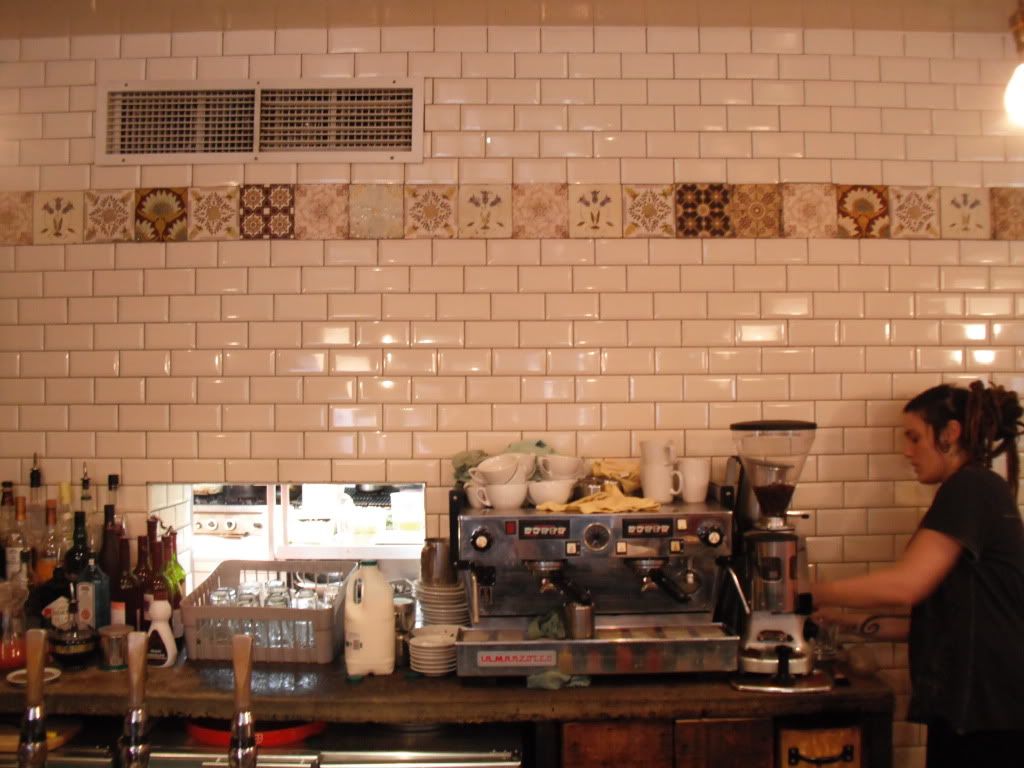 and all these lovely fireplace tiles in the kitchen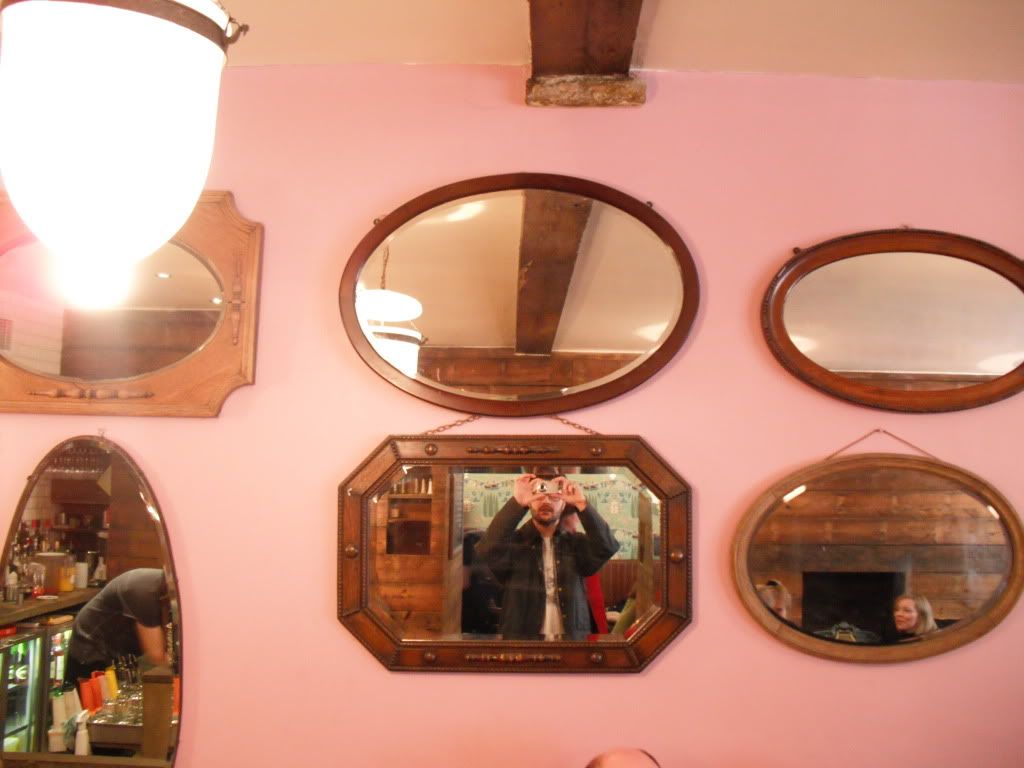 and all these mirrors on the wall. That's Michael taking the picture for me - I haven't grown a beard, honest!
Next was a wander around Borough markets and a look at all the lovely fare.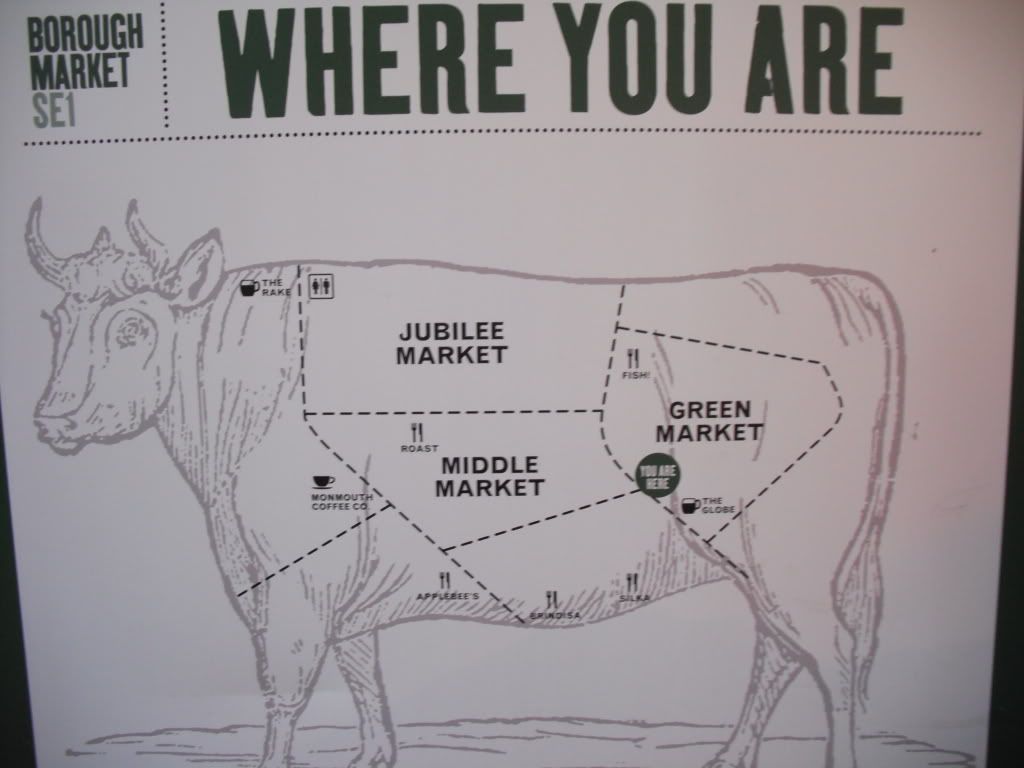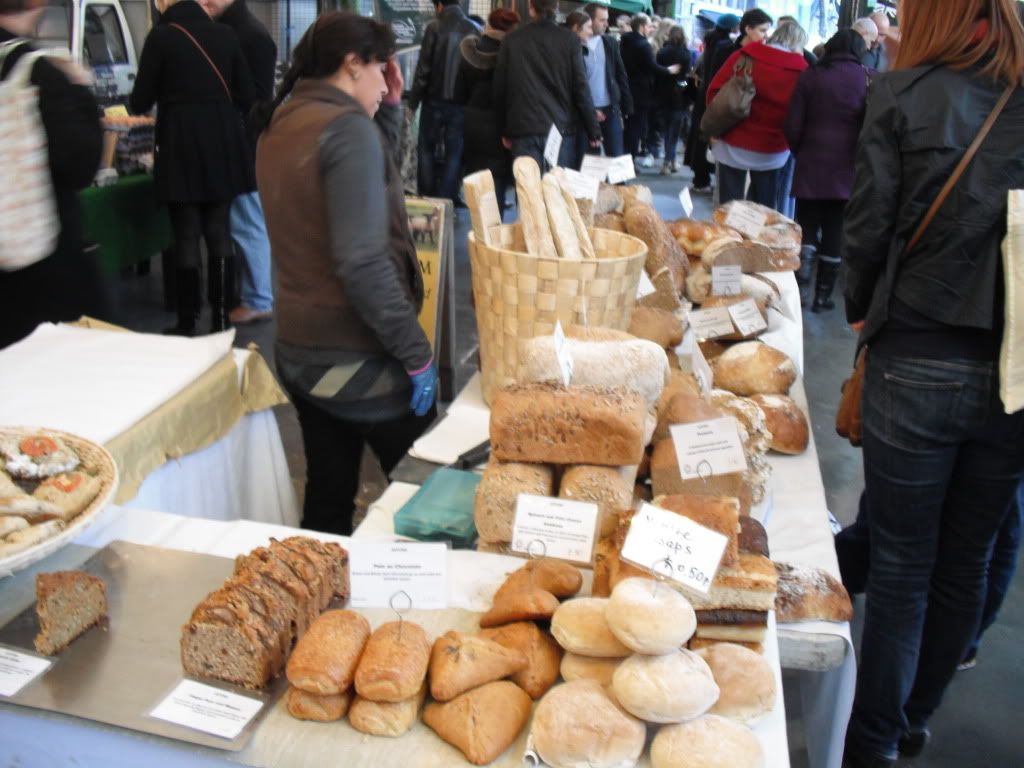 We were in search of desert but couldn't find carrot cake so we headed to Patisserie Lila for cake and tea/coffee.... well, I had a long train ride ahead, needed to keep my strength up :)
Mission accomplished!
Did I mention that Michael and Andrew met me at St Pancreas and we had a glass of bubbly in the Champagne Bar and then went back to Kingston for dinner at Carluccio's?
Oooh, get us!
So that was London, tomorrow I'll bring you Barcelona. Gosh, my life sounds rather glamorous but trust me it's not!
Happy Weekend all and thanks so much for stopping by and leaving your comments - I look forward to every one.
Jules
x